July
Quotations for Gardeners, Walkers, and Lovers of the Green Way
Poems, Quotes, Folklore, Myths, Customs, Holidays, Traditions, Verses
Celebrations, Sayings, Poetry, Quips, Lore, Links, Recommended Reading
Gardening Chores for the Month of July
Compiled by Karen and Mike Garofalo

"The serene philosophy of the pink rose is steadying. Its fragrant, delicate petals open fully and are ready to fall, without regret or disillusion, after only a day in the sun. It is so every summer. One can almost hear their pink, fragrant murmur as they settle down upon the grass: 'Summer, summer, it will always be summer.'"
- Rachel Peden
"Tis now the summer of your youth: time has not cropped the roses from your cheek, though sorrow long has washed them."
- Edward Moore
"The Summer looks out from her brazen tower,
Through the flashing bars of July."
- Francis Thompson, A Corymbus for Autumn
"Mosquito is out,
it's the end of the day;
she's humming and hunting
her evening away.
Who knows why such hunger
arrives on such wings
at sundown? I guess
it's the nature of things."
- N. M. Boedecker, Midsummer Night Itch
"For him in vain the envious seasons roll
Who bears eternal summer in his soul."
- Oliver Wendell Holmes, The Old Player
"He stood beside a cottage lone
And listened to a lute,
One summer's eve, when the breeze was gone,
And the nightingale was mute."
- Thomas K. Hervey, The Devil's Progress
"No bought potpourri is so pleasant as that made from ones own garden, for the petals of the flowers one has gathered at home hold the sunshine and memories of summer, and of past summers only the sunny days should be remembered."
- Eleanor Sinclair-Rhode
"Summer is the time when one sheds one's tensions with one's clothes, and the right kind of day is jeweled balm for the battered spirit. A few of those days and you can become drunk with the belief that all's right with the world."
- Ada Louise Huxtable
"Many public-school children seem to know only two dates: 1492 and 4th of July; and as a rule they don't know what happened on either occasion."
- Mark Twain
"Answer July—
Where is the Bee—
Where is the Blush—
Where is the Hay?

Ah, said July—
Where is the Seed—
Where is the Bud—
Where is the May—
Answer Thee—Me—"
- Emily Dickinson, Answer July
"Do what we can, summer will have its flies."
- Ralph Waldo Emerson
"Hot July brings cooling showers,
Apricots and gillyflowers."
- Sara Coleridge, Pretty Lessons in Verse
"That beautiful season the Summer!
Filled was the air with a dreamy and magical light;
And the landscape
Lay as if new created in all the freshness of childhood."
- Henry Wadsworth Longfellow
"The linden, in the fervors of July,
Hums with a louder concert. When the wind
Sweeps the broad forest in its summer prime,
As when some master-hand exulting sweeps
The keys of some great organ, ye give forth
The music of the woodland depths, a hymn
Of gladness and of thanks."
- William Cullen Bryant, Among the Trees
"The dandelions and buttercups gild all the lawn: the drowsy bee stumbles among the clover tops, and summer sweetens all to me."
- James Russell Lowell
"Nothing is more memorable than a smell. One scent can be unexpected, momentary and fleeting, yet conjure up a childhood summer beside a lake in the mountains..."
- Diane Ackerman
"There are plenty of men who philander during the summer, to be sure, but they are usually the same lot who philander during the winter - albeit with less convenience."
- Nora Ephron
"We are reformers in the spring and summer, but in autumn we stand by the old. Reformers in the morning, and conservers at night."
- Ralph Waldo Emerson
"In lang, lang days o' simmer,
When the clear and cloudless sky
Refuses ae weep drap o' rain
To Nature parched and dry,
The genial night, wi' balmy breath,
Gars verdue, spring anew,
An' ilka blade o' grass
Keps its ain drap o' dew."
- James Ballantine
"Grass is the cheapest plant to install and the most expensive to maintain."
- Pat Howell
"Along the river's summer walk,
The withered tufts of asters nod;
And trembles on its arid stalk
the hoar plum of the golden-rod."
- John Greenleaf Whittier
"People don't notice whether it's winter or summer when they're happy."
- Anton Chekhov
"Our fear of death is like our fear that summer will be short, but when we have had our swing of pleasure, our fill of fruit, and our swelter of heat, we say we have had our day."
- Ralph Waldo Emerson
"In winter I get up at night
And dress by yellow candle-light.
In summer quite the other way,
I have to go to bed by day.

I have to go to bed and see
The birds still hopping on the tree,
Or hear the grown-up people's feet
Still going past me in the street.

And does it not seem hard to you,
When all the sky is clear and blue,
And I should like so much to play,
To have to go to bed by day?"
- Robert Louis Stevenson, Bed in Summer
"The summer morn is bright and fresh, the birds are darting by
As if they loved to breast the breeze that sweeps the cool clear sky."
- William C. Bryant
"peeling pears-
sweet juice drips
from the knife blade"
- Shiki
"Deep summer is when laziness finds respectability."
- Sam Keen
"Here is the ghost
Of a summer that lived for us,
Ere is a promise
Of summer to be."
- William Ernest Henley
"A swarm of bees in May is worth a load of hay.
A swarm of bees in June is worth a silver spoon.
A swarm of bees in July is not worth a fly."
"Always someone resting there --
a lone rock in the summer field"
- Masaoka Shiki
"What has happened to summer,
That's what I want to know.
Is she on a vacation -
Who knows where did she go?
Tell, what was she wearing;
A zephyr breeze and rosebud
Or grass and wild berry?
Could she be honeymooning
With spring or early fall
Or has she gone so far away
She'll not return at all? "
- Dorothy Ardelle Merriam, One July Summer
"I know I am but summer to your heart,
And not the full four seasons of the year;
And you must welcome from another part
Such noble moods as are not mine, my dear.
No gracious weight of golden fruits to sell
Have I, nor any wise and wintry thing;
And I have loved you all too long and well
To carry still the high sweet breast of Spring.
Wherefore I say: O love, as summer goes,
I must be gone, steal forth with silent drums,
That you may hail anew the bird and rose
When I come back to you, as summer comes.
Else will you seek, at some not distant time,
Even your summer in another clime."
- Edna St. Vincent Millay, I Know I am But Summer to Your Heart
"Colored scents that fill the air as drowsy insects hum around in the meadow is the place of secret magic where nature alone renews itself."
- Kate Bergquist
"O Earth, that hast no voice, confide to me a voice!
O harvest of my lands! O boundless summer growths!
O lavish, brown, parturient earth! O infinite, teeming womb!
A verse to seek, to see, to narrate thee."
- Walt Whitman
"And pray, who are you?"
Said the Violet blue
To the Bee, with surprise,
At his wonderful size,
In her eyeglass of dew.
"I, madam," quoth he,
"Am a publican Bee,
Collecting the tax
Of honey and wax.
Have you nothing for me?"
- John Bannister Tabb, The Violet and the Bee
"Between the dusk of a summer night
And the dawn of a summer day,
We caught at a mood as it passed in flight,
And we bade it stoop and stay.
And what with the dawn of night began
With the dusk of day was done;
For that is the way of woman and man,
When a hazard has made them one.
Arc upon arc, from shade to shine,
The World went thundering free;
And what was his errand but hers and mine --
The lords of him, I and she?
O, it's die we must, but it's live we can,
And the marvel of earth and sun
Is all for the joy of woman and man
And the longing that makes them one."
- William Ernest Henley, Between the Dusk of a Summer Night
"An onion can make people cry but there's never been a vegetable that can make people laugh."
- Will Rogers
[Hey Will, I think it is pretty funny to watch those proud gardeners try to move that 600 pound pumpkin
at the County Fair.]
"You have to love a nation that celebrates its independence every July 4th, not with a parade of guns, tanks, and soldiers who file by the White House in a show of strength and muscle, but with family picnics where kids throw Frisbees, the potato salad gets iffy, and the flies die from happiness. You may think you have overeaten, but it is patriotism."
- Erma Bombeck
"Oh, the summer night
Has a smile of light
And she sits on a sapphire throne."
- Barry Cornwall
"And pomp, and feast, and revelry,
With mask, and antique pageantry,
Such sights as youthful poets dream
On summer eves by haunted stream."
- John Milton, L'Allegro, 1631
"Blessed be the Lord for the beauty of summer and spring, for the air, the water, the verdure, and the song of birds."
- Carl von Linnaeus
"Live in each season as it passes: breathe the air, drink the drink, taste the fruit."
– Henry David Thoreau
"summer moon
a bottle of wine
breathes all night"
- Francine Banwarth
"I have a total irreverence for anything connected with society except that which makes the roads safer, the beer stronger, the food cheaper and the old men and old women warmer in the winter and happier in the summer."
- Brendan Behan
"Flowers are wilting
My enthusiasm, too
Only weeds survive."
- Gaia Garden
"How sweet to move at summer's eve
By Clyde's meandering stream,
When Sol in joy is seen to leave
The earth with crimson beam;
When islands that wandered far
Above his sea couch lie,
And here and there some gem-like star
Re-opes its sparkling eye."
- Andrew Park
"A break in the heat
away from the front
no thunder, no lightning,
just rain, warm rain
falling near dusk
falling on eager ground
steaming blacktop
hungry plants
thirsty
turning toward the clouds
cooling, soothing rain
splashing in sudden puddles
catching in open screens
that certain smell
of summer rain."
- Raymond A. Foss, Summer Rain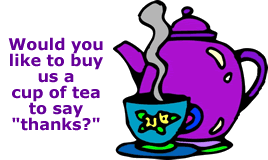 "The violets in the mountains have broken the rocks."
- Tennessee Williams
"I walk without flinching through the burning cathedral of the summer. My bank of wild grass is majestic
and full of music. It is a fire that solitude presses against my lips."
- Violette Leduc
" O beautiful for spacious skies
For amber waves of grain,
For purple mountains majesty
Above thy fruited plain!
America! America!
God shed his grace on thee
And crown thy good with brotherhood
From sea to shining sea!"
"We need society, and we need solitude also, as we need summer and winter, day and night, exercise and rest."
- Philip Gilbert Hamerton
"I pledge allegiance to my flag
and the Republic for which it stands,
one nation indivisible
with liberty and justice for all."
- Francis Bellamy, 1892
"felling a tree
and gazing at the cut end -
tonight's moon"
- Matsuo Basho
"The summer night is like a perfection of thought."
- Wallace Stevens
"You know, when you get your first asparagus, or your first acorn squash, or your first really good tomato of the season, those are the moments that define the cook's year. I get more excited by that than anything else."
- Mario Batali
"The steady buzzzzzzz of the Katydid chorus,
the bass solo of the croaking Frog,
the steady woof-woof-woof a barking Dog -
a summer night's serenade."
- Michael P. Garofalo, Cuttings
Sacred Gardens by Michel and Judy Marcellot
"The hearts that love will know never winter's frost and chill. Summer's warmth is in them still."
- Eben Eugene Rexford
"The glowing Ruby should adorn
Those who in warm July are born,
Then will they be exempt and free
From love's doubt and anxiety."
"Why do I make no poems? Good my friend
Now is there silence through the summer woods,
In whose green depths and lawny solitudes
The light is dreaming; voicings clear ascend
Now from no hollow where glad rivulets wend,
But murmurings low of inarticulate moods,
Softer than stir of unfledged cushat broods,
Breathe, till o'er drowsed the heavy flower-heads bend.
Now sleep the crystal and heart-charmed waves
Round white, sunstricken rocks the noontide long,
Or 'mid the coolness of dim lighted caves
Sway in a trance of vague deliciousness;
And I,--I am too deep in joy's excess
For the imperfect impulse of a song."
- Edward Dowden, In July
"Loud is the summer's busy song
The smallest breeze can find a tongue,
While insects of each tiny size
Grow teasing with their melodies,
Till noon burns with its blistering breath
Around, and day lies still as death."
- John Clare, July
"If the first of July be rainy weather,
It will rain, more of less, for four weeks together."
- John Ray, English Proverbs
"A world without tomatoes is like a string quartet without violins."
- Laurie Colwin
"After winter comes the summer. After night comes the dawn. And after every storm, there comes
clear, open skies."
- Samuel Rutherford
"Patriotism is the last refuge of scoundrels."
- Mark Twain
"Oh, father's gone to market-town, he was up before the day,
And Jamie's after robins, and the man is making hay,
And whistling down the hollow goes the boy that minds the mill,
While mother from the kitchen door is calling with a will,
"Polly!--Polly!--
The cows are in the corn!
Oh, where's Polly?" "
- Richard Watson Gilder
"Bright was the summer's noon when quickening steps
Followed each other till a dreary moor
Was crossed, a bare ridge clomb, upon whose top
Standing alone, as from a rampart's edge,
I overlooked the bed of Windermere,
Like a vast river, stretching in the sun."
- William Wordsworth, Summer Vacation, 1805
"July is the seventh month of the year according to the Gregorian calendar. It was the fifth month in the early calendar of the ancient Romans. The Romans called the month Quintilius, which means fifth. A Roman Senate renamed the month to Julius (July) in honour of Julius Caesar, who was born on 12 July. The Anglo-Saxon names for the month included Heymonath or Maed monath, referring respectively to haymaking and the flowering of meadows."
"Sumer is icumen in,
Lhude sing cucc.
Groweth sed, and bloweth med,
And springth the wude nu,
Sing cuccu!"
- Ezra Pound
"It's difficult to think anything but pleasant thoughts while eating a homegrown tomato."
- Lewis Grizzard
"Obscurely yet most surely called to praise,
As sometimes summer calls us all, I said
The hills are heavens full of branching ways
Where star-nosed moles fly overhead the dead;
I said the trees are mines in air, I said
See how the sparrow burrows in the sky!
And then I wondered why this mad instead
Perverts our praise to uncreation, why
Such savour's in this wrenching things awry.
Does sense so stale that it must needs derange
The world to know it? To a praiseful eye
Should it not be enough of fresh and strange
That trees grow green, and moles can course in clay,
And sparrows sweep the ceiling of our day?"
- Richard Wilbur, Praise in Summer
"It was a splendid summer morning and it seemed as if nothing could go wrong."
- John Cheever
"What a beautiful, sunny morning. It makes you happy to be alive, doesn't it? We can't let the sun
outshine us! We have to beam, too!"
- Takayuki Ikkaku
"Across the open common land
shines glowing purple floral blooms
The bumble bee can hardly stand,
as flowers' scent is rising fumes

And lies there in the summer shade
a resting deer quite joyfuly
for in this beauteous sunlit glade
all's observed by sent'nel tree

This tall oak stands by sparkling stream,
whose water splashes grass and rock,
reflecting in its azure gleam,
the woodland plant and dandy clock

While goes beneath the cloudless sky,
amidst a warm and dreamy breeze,
a squirrel idling, passing by,
past numerous, careless, floating seeds."
- Stephen Patrick, Sleepy July in Skipwith Common

Months and Seasons
Quotes, Poems, Sayings, Verses, Lore, Myths, Holidays
Celebrations, Folklore, Reading, Links, Quotations
Information, Weather, Gardening Chores

"Life is like an onion: you peel off layer after layer and then you find there is nothing in it."
- James Gibbons Huneker
"Well I'm a-gonna raise a fuss, I'm gonna raise a holler
About workin' all summer just to try an' earn a dollar
Everytime I call my baby, to try to get a date
My boss says, no dice, son, you gotta work late
Sometimes I wonder what I'm gonna do
'cause there ain't no cure for the summertime blues."
- Eddie Cochran, Summertime Blues
"The sandy cat by the Farmer's chair
Mews at his knee for dainty fare;
Old Rover in his moss-greened house
Mumbles a bone, and barks at a mouse.

In the dewy fields the cattle lie
Chewing the cud 'neath a fading sky;
Dobbin at manger pulls his hay:
Gone is another summer's day."
- Walter De La Mare, Summer Evening
"The hum of bees is the voice of the garden."
- Elizabeth Lawrence
"Summer has set in with its usual severity."
- Samuel Taylor Coleridge
"Home grown tomatoes, home grown tomatoes
What would life be like without homegrown tomatoes
Only two things that money can't buy
That's true love and home grown tomatoes."
- John Denver, Home Grown Tomatoes
"Gardening imparts an organic perspective on the passage of time."
- William Cowper
"The crocuses and the larch turning green every year a week before the others and the pastures red with uneaten sheep's placentas and the long summer days and the new mown hay and the wood pigeon in the morning and the cuckoo in the afternoon and the corncrake in the evening and the wasps in the jam and the smell of grose and the look of the gorse and the apples falling and the children walking in the dead leaves and the larch turning brown a week before the others and the chestnuts falling and the howling winds and the sea breaking over the pier and the first fires and the hooves on the road and the consumptive postman whistling "The Roses are Blooming in Picardy" and the standard oil-lamp and of course the snow and to be sure the sleet and bless your heart the slush and every fourth year the February debacle and the endless April showers and the crocuses and then the whole bloody business starting all over again."
- Samuel Beckett, Watt
"For him in vain the envious seasons roll
Who bears eternal summer in his soul."
- Oliver Wendell Holmes
"There ought to be Gardens for all Months in the year, in which, severally, things of Beauty may be then in season."
- Sir Francis Bacon
"These tiny loiterers on the barley's beard,
And happy units of a numerous herd
Of playfellows, the laughing Summer brings,
Mocking the sunshine in their glittering wings,
How merrily they creep, and run, and fly!
No kin they bear to labour's drudgery,
Smoothing the velvet of the pale hedge-rose;
And where they fly for dinner no one knows--
The dew-drops feed them not--they love the shine
Of noon, whose sun may bring them golden wine.
All day they're playing in their Sunday dress--
Till night goes sleep, and they can do no less;
Then, to the heath bell's silken hood they fly,
And like to princes in their slumbers lie,
Secure from night, and dropping dews, and all,
In silken beds and roomy painted hall.
So merrily they spend their summer day,
Now in the cornfields, now the new-mown hay."
- John Clare, Insects, 1850
"People take pictures of the Summer, just in case someone thought they had missed it, and to proved that it really existed."
- Ray Davies
"The consolations of space are nameless things.
It was after the neurosis of winter. It was
In the genius of summer that they blew up
The statue of Jove among the boomy clouds.
It took all day to quieten the sky
And then to refill its emptiness again...."
- Wallace Stevens, An Ordinary Evening in New Haven
"All your renown is like the summer flower that blooms and dies; because the sunny glow which brings it forth, soon slays with parching power."
- Alighieri Dante
"Winter is an etching, spring is a watercolor, summer and oil painting and autumn a mosaic of them all."
- Stanley Horowitz
"Rest is not idleness, and to lie sometimes on the grass under trees on a summer's day, listening to the murmur of the water, or watching the clouds float across the sky, is by no means a waste of time."
- John Lubbock
Illustrated Guides to Food Plants
by Anthony Huxley
by National Geographic
by Matthew Biggs
by John Vaughan
by Elizabeth Schneider

"The bicycles go by in twos and threes -
There's a dance in Billy Brennan's barn to-night,
And there's the half-talk code of mysteries
And the wink-and-elbow language of delight.
Half-past eight and there is not a spot
Upon a mile of road, no shadow thrown
That might turn out a man or woman, not
A footfall tapping secrecies of stone.
I have what every poet hates in spite
Of all the solemn talk of contemplation.
Oh, Alexander Selkirk knew the plight
Of being king and government and nation.
A road, a mile of kingdom, I am king
Of banks and stones and every blooming thing."
- Patrick Kavanagh, Inniskeen Road - July Evening
"Cricket to us was more than play,
It was a worship in the summer sun.
- Edmund Blunden
"Summer is the time when one sheds one's tensions with one's clothes, and the right kind of day is jeweled balm for the battered spirit. A few of those days and you can become drunk with the belief that all's right with the world."
- Ada Louise Huxtable
"If any sense in mortal dust remains
When mine has been refin'd from flower to flower,
Won from the sun all colours, drunk the shower
And delicate winy dews, and gain'd the gains
Which elves who sleep in airy bells, a-swing
Through half a summer day, for love bestow,
Then in some warm old garden let me grow
To such a perfect, lush, ambrosian thing
As this. Upon a southward-facing wall
I bask, and feel my juices dimly fed
And mellowing, while my bloom comes golden grey:
Keep the wasps from me! but before I fall
Pluck me, white fingers, and o'er two ripe-red
Girl lips O let me richly swoon away!"
- Edward Dowden, In the Garden VI: A Peach
"Summer afternoon - Summer afternoon... the two most beautiful words in the English language."
- Henry James
"O for a lodge in a garden of cucumbers!
O for an iceberg or two at control!
O for a vale that at midday the dew cumbers!
O for a pleasure trip up to the pole!"
- Rossiter Johnson
"It is a good rule never to see or talk to the man whose words have wrung your heart, or helped it, just as it is wise not to look down too closely at the luminous glow which sometimes shines on your path on a summer night, if you would not see the ugly worm below."
- Rebecca H. Davis
"There is but one way to celebrate a plump ripe plum - polish it on your shirt sleeve, see your face in the silvery black shine then open wide, lock your lips on the skin, sink your teeth into the sensuous center suck in the flesh, slurp up the juices. Ah! The purple of it all."
- James Ciletti, Ode to a Ripe Plum
"When I am an old woman I shall wear purple,
With a red hat which doesn't go and doesn't suit me,
And I shall spend my pension on brandy and summer gloves,
And satin sandals, and say we've no money for butter."
- Jenny Joseph
"A lot of parents pack up their troubles and send them off to summer camp."
- Raymond Duncan
"O summer day beside the joyous sea!
O summer day so wonderful and white,
So full of gladness and so full of pain!
Forever and forever shalt thou be
To some the gravestone of a dead delight,
To some the landmark of a new domain."
- Henry Wadsworth Longfellow
"What harm is there in making 100,000 people happy on a hot summer afternoon?"
- Gordon McLendon
"The greatest gift of the garden is the restoration of the five senses."
- Hanna Rion
"When one subtracts from life infancy (which is vegetation), sleep, eating and swilling, buttoning and unbuttoning - how much remains of downright existence? The summer of a dormouse."
- Lord Byron
"It's designed to break your heart. The game begins in the spring, when everything is new again, and it blossoms in the summer, filling the afternoons and evenings, and then as soon as the chill rains comes, it stops, and leaves you to face the fall alone."
- Bartlett Giamatti
"Whenever I was upset by something in the papers, Jack always told me to be more tolerant, like a horse flicking away flies in the summer."
- Jacqueline Kennedy
"We go in withering July
To ply the hard incessant hoe;
Panting beneath the brazen sky
We sweat and grumble, but we go."
- Ruth Pitter, The Diehards
"Press close, bare-bosomed Night! Press close, magnetic,
nourishing Night!
Night of south winds! Night of the large, few stars!
Still, nodding Night! Mad, naked, Summer Night!"
- Walt Whitman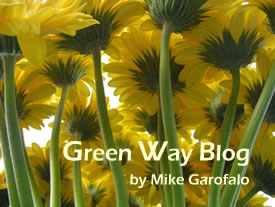 "It will not always be summer: build barns."
- Hesiod
"There are many in this old world of ours who hold that things break about even for all of us. I have observed, for example, that we all get the same amount of ice. The rich get it in the summertime and the poor get it in the winter."
- Bat Masterson
"All labours draw hame at even,
And can to others say,
"Thanks to the gracious God of heaven,
Whilk sent this summer day."
- Alexander Hume
"The fire in leaf and grass
so green it seems
each summer the last summer."
- Denise Levertov
"Oh the Broom, the yellow Broom,
The ancient poet sung it,
And dear it is on summer days
To lie at rest among it.
I know the realms where people say
The flowers have not their fellow;
I know where they shine out like suns,
The crimson and the yellow.
I know where ladies live enchained
In luxury's silken fetters,
And flowers as bright as glittering gems
Are used for written letters.
But ne'er was flower so fair as this,
In modern days or olden;
It groweth on its nodding stem
Like to a garland golden."
- Mary Howitt, The Broom Flower, 1880
July Folklore

Astrological Signs: Cancer, June 22 - July 22
Astrologi" height="139" longdesc="How to Support this Website" alt="How to Support this Website">
"Then followed that beautiful season,
Called by the pious Acadian peasants the Summer of All-Saints!
Filled was the air with a dreamy and magical light; and the landscape
Lay as if new - created in all the freshness of childhood."
- Henry Wadsworth Longfellow
"Good weather all the week, but come the weekend the weather stinks.
Springtime for birth, Summertime for growth; and all Seasons fo the summer sun - reason enough to plod ahead.
Springtime flows in our veins.
Beauty is the Mistress, the gardener Her salve.
A soul is colored Spring green.
Complexity is closer to the truth.
All metaphors aside - only living beings rise up in the Springtime; dead beings stay quite lie down dead.
Winter does not turn into Summer; ash does not turn into firewood - on the chopping block of time.
Fresh fruit from the tree - sweet summertime!
Gardens are demanding pets.
Shade was the first shelter.
When the Divine knocks, don't send a prophet to the door.
One spring and one summer to know life's hope; one autumn and one winter to know life's fate.
Somehow, someway, everything gets eaten up, someday.
Relax and be still around the bees.
Paradise and shade are close relatives on a summer day.
Absolutes squirm beneath realities.
The spiders, grasshoppers, mantis, and moth larva are all back: the summer crowd has returned!
To garden is to open your heart to the sky.
Dirty fingernails and a calloused palm precede a Green Thumb."
- Michael P. Garofalo, Pulling Onions
"The Indian Summer, the dead Summer's soul."
- Mary Clemmer
"The sun is a huntress young,
The sun is a red, red joy,
The sun is an Indian girl,
Of the tribe of the Illinois.

The sun is a smouldering fire,
That creeps through the high gray plain,
And leaves not a bush of cloud
To blossom with flowers of rain.

The sun is a wounded deer,
That treads pale grass in the skies,
Shaking his golden horns,
Flashing his baleful eyes.

The sun is an eagle old,
There in the windless west.
Atop of the spirit-cliffs
He builds him a crimson nest."
- Vachel Lindsay, An Indian Summer Day on the Prairie
"I celebrate myself, and what I assume you shall assume,
For every atom belonging to me as good belongs to you.
I loafe and invite my soul,
I lean and loafe at my ease... observing a spear of summer grass."
- Walt Whitman
"Those were summers when the heart quivered up from the hot yellow gravel and pierced the plaited rushes of my wide-brimmed hats, summers almost without nights. For even then I so loved the dawn that my mother granted it to me as a reward. She used to agree to wake me at half past three and off I would go, an empty basket on each arm, towards the kitchen gardens that sheltered in the narrow bend of the river, in search of strawberries, black currants, and hairy goseberries."
- Colette

Recommended Reading and Links
Almanac for Gardeners - Monthly Activities and Lore

August: Quotations, Poetry, Celebrations, Bibliography, Links, Gardening Chores.

Celebrating Lammas - School of the Seasons

Creating Circles and Ceremonies: Rituals for all Seasons and Reasons

Cuttings - July Short poems by Mike Garofalo.

Daoist Health and Spiritual Practices

Flowers: Quotations, Lore, Myths, Resources

Fourth of July Poems and Quotes

Fourth of July - American Ethos and Spirituality

A Gardeners Bouquet of Quotations. Complied by Maria Polushkin Robbins. Dutton, 1993.

The Green Man Bibliography, Links, Quotes, Notes, Lore, Poems.

How Glooskap Found the Summer - Native American Lore

In Nature's Honor: Myths and Rituals Celebrating the Earth. By Patricia Montley. Boston, Skinner House Books, 2005. Index, 379 pages. ISBN: 155896486X VSCLC.

July Facts, Customs and Traditions

June: Quotations, Poetry, Celebrations, Bibliography, Links, Gardening Chores.

Lammas: Celebrating Fruits of the First Harvest. Anna Franklin and Paul Mason. St. Paul, Minnesota, Llewellyn Pub., 2001. Bibliography, index, 276 pages. ISBN: 0738700940. VSCLC.

Lammas: Preparing for the Lammas or Lughnasadh Festival on August 1st

Links about Lughnasa, Lammas, First Harvest Festival

Months: Quotes, Poems, Links, Gardening Chores

One Druid's Journey - The Green Wizard's Notebooks

Preparing for Lammas, Lughnasa, Late Summer Feast

Pulling Onions. By Michael P. Garofalo. Over 600 aphorisms for gardeners and lovers of the Green Way.

Quotes for Gardeners Over 3,500 quotes arranged by over 140 topics.

Red Bluff, California. Natural History Studies at our Home and Gardens. Valley Spirit Center. By Karen and Mike Garofalo.

Sacred Circles: Bibliography, Links, Resources, Quotations, Notes, Construction

September: Quotations, Poetry, Celebrations, Bibliography, Links, Gardening Chores.

Ceisiwr Serith's website and links on Americanism.

(Personification of the Powers of Spring and Summer): Lore, Quotes, Bibliography, Customs, Poetry. by Starhawk
by Sarah Ainley
by Edain McCoy
By Edain McCoy
by Ann Morrill
by John Michael Greer
by Raven Grimassi
by Helen Thompson
by Joanne Weir
by Ellen Jackson
by Ashleen O'Gaea

Summer Quotations BellaOnline: 103 Quotations.

Summer: Quotations, Poems, Lore, Gardening Chores

Summer Quotations 31 Quotes Creative Quotations

Summer Quotations: The Poem Hunter

Summer Quotes and Quotations by ThinkExist

Summer Quotes, Summertime Sayings

Summer Poetry and Poems (110 Poems)

Summer - Quotes, Poems, Sayings and Quips for Gardeners

Summertime - Links for Educators

Taoist Health and Spiritual Practices

Trees: Quotations, Lore, Myths, Resources

Typical Weather for Our Area Normally, in July, we have daytime high temperatures of 98ºF, nighttime low temperatures of 64ºF, and we get .1 inches of rain.
Our Paths in the Valley Blog Follow the seasons in the Northern California garden of Karen and Mike with their notes, links, resources, quotes, poems, and photos.
If ant hills are high in July,
Winter will be snowy.
A swarm of bees in May is worth a load of hay
but a swarm in July is not worth a fly.

July Gardening Chores
Red Bluff, North Sacramento Valley, California, USDA Zone 9
Typical Weather for Our Area Normally, in July, we have daytime high temperatures of 98ºF, nighttime low temperatures of 64ºF, and we get .1 inches of rain.
Red Bluff Gardening Notebooks of Karen and Mike Garofalo
Our Paths in the Valley Blog Follow the seasons in the Northern California garden of Karen and Mike with their notes, links, resources, quotes, poems, and photos.
July Gardening Chores
For Red Bluff, California, USDA Zone 9
Water plants: take advantage of cool morning hours, use daytime shade.
Water plants deeply and less frequently.
Water potted plants carefully on very hot days.
Mow lawns, but don't mow low.
Mulch and compost: straw, cuttings, leaves, twigs, chips, shredded paper, garbage.
Water compost pile areas.
Manage cutworms and other garden pests.
Weed around vegetables and shrubs.
Plant for autumn vegetable crops.
Use straw mulch to help control weeds and cool soil.
Maintenance on lawn mowing equipment.
Pick and save or eat fresh vegetables and fruits.
Dry fruit in sun.
Water plants. Use irrigation ditch water efficiently and effectively.
Get up early to work in the cool morning hours.
Thin out excess fruit on trees.
Mulch with straw, chips, compost.
Train vines on support structures.
Read, listen to music, relax and sleep in the shade.
Tend to and enjoy annuals in bloom.
July Gardening Chores and Tips for Other Gardening USDA Zones
July Gardening to Do List - All Zones
Oregon State University July Tips
Earth Wise Creations July Tips - Zone 9
The Gay Gardener - Monthly Chores
Top Garden Projects for July in the Pacific Northwest by Ed Hume
52 Weeks in the California Garden by Richard Smaus
Garden Chores for the California Central Valley, Foothills, and Bay Area
The Garden Helper Tips for July - Northern U.S.
New York Botanical Garden - Zone 6, July Gardening
Monthly Gardening Calendar for July - Zones 5 - 6
Clemson University, Zone 7, Gardening Tips

Return to the Top of this Webpage

Photographs in July
Karen and Mike Garofalo
Red Bluff, Rural Northern California
Red Bluff Home Gardens - Photo Comparison from 1998 - 2007
Our Paths in the Valley Blog Follow the seasons in the Northern California garden of Karen and Mike with their notes, links, resources, quotes, poems, and photos.
All photographs taken by Karen Garofalo.
Our screened back porch. A comfortable place to sip coffee on a July morning.
Since the porch faces to the west, it is cool and shady in the morning. 2006.
The shaded garden outside our screened back porch. Four pecan trees shade the garden.
Our afternoon temperatures in July are often over 100 degrees F. 2006.
Return to the Top of this Webpage

The Spirit of Gardening Website

Over 3,800 Quotations, Poems, Sayings, Quips, One-Liners, Clichés, Quotes, and Insights
Arranged by Over 250 Topics
Over 15 Megabytes of Text
Over 21 Million Webpages (excluding graphics) Served to Readers Around the World
From January 1, 1999 through March 1, 2011
This webpage has been online since June 1999
Compiled by Karen Garofalo and Mike Garofalo from Red Bluff, California
E-Mail
How can you help Karen and Mike improve and maintain this webpage?
Information for Advertisers and Affiliate Marketers
Last Updated: May 12, 2011
TAGS, Search Terms

Spring, Summer, Summertime, April, May, June, July, August, September
July Quotes, July Quotations, Summer Quotes, Summer Quotations, Summertime Quotes, Summertime Quotations
July Poems, July Poetry, Summer Poems, Summer Poetry, Summertime Poems, Summertime Poetry
July Sonnets, Haiku, Renga, Couplets, Tercets, Quatrains, Verse
July Holidays: 4th of July,
July Poems, Poetry, Sayings, Sonnets, Haiku, Couplets
July Summer Quips, Wisdom, Aphorisms, Cliches, Sayings
July Summer Collections, Facts, Stories, Collected Poems, Information
July Summer Bibliography, Readings, Recommend Reading, Literature
July Summer Poems for Children, Children's Poetry, Kids, Classroom
July Summer Fruit, Bees, Fragrances, Flowers, Harvest, Weeding, Watering
July Summer Hot, Heat, Warm, Dry, Warmth, Sunshine. Rain, Wind
July Summer Poems, Poetry, Sayings, Quips, Wisdom, Stories, Collections, Aphorisms
July Summer Lore, Myths, Legends, Folklore, Stories, Tall Tales
July Summer Celebrations, Holidays, Festivals, Rituals, Rites
July Summer Garden, Gardening, Landscape, Fields, Orchards, Farms
Quotations about the Months of the Year, Quotations for Calendars, Calendar Quotes
Green Way Blog , Green Way Weblog, Green Way Journal, Green Way Gardening Quotations

Months, Mois, Monate, Meses
Seasons, Saisons, Jahreszeiten, Estaciones
Quotes, Citations, Anführungsstriche, Cotizaciones
Year, Année, Jahr, Año
March, Mars, März, Marcha
Spring, Ressort, Frühling, Resorte
Quotations, Citations, Preisangabe, Citas
April, Avril, April, Abril
May, Mai, Mai, Mayo
June , Juin, Juni, Junio
Poems , Poésies, Gedichte, Poemas
Summer , Été, Sommer, Verano
July , Juillet, Juli, Julio
August , Août, August, Agosto
September , Septembre, September, Septiembre
Poetry , Poésie, Poesie, Poesía
Quotations, Citations, Preisangabe, Citas

Garden, Jardin, Garten, Jardín
Gardening, Jardinage, Im Garten arbeiten, El cultivar un huerto
Nature, Nature, Natur, Naturaleza

Quotes, Citations, Anführungsstriche, Cotizaciones
Quotations, Citations, Preisangabe, Citas
Poems, Poésies, Gedichte, Poemas
Poetry, Poésie, Poesie, Poesía
Sayings, Énonciations, Sayings, Refranes
Aphorisms, Aphorismes, Aphorismen, Aphorisms
Quips, Raille, Witzelt, Quips
Lore, Savoir, Überlieferung, Saber
Legends, Légendes, Legenden, Leyendas
Holidays, Vacances, Feiertage, Días de fiesta
Celebrations, Célébrations, Feiern, Celebraciones