Some Information About
Michael P. Garofalo
September 2004

April 2007

February 2010

February 2012 November 2013

November 2014

My wife, Karen, and I have lived since 1998 in the North Sacramento Valley, near Red Bluff, California. I retired on July 1, 2016, and Karen retired in June of 2014. We are now selling our home in Red Bluff. After the sale, we will be moving to Vancouver, Washington.

Karen and I have been married since 1967. Karen retired in June, 2014, after working 16 years as a Special Education Instructional Assistant for the Tehama County Department of Education. She enjoys gardening, reading, cooking, computer software, genealogy, and family activities. We have two children: Alicia June and Michael Delmer. Alicia and Sean Flinn live in Vancouver, Washington. Both Alicia and Sean graduated from California State Polytechnic University at Pomona. Alicia is a homemaker, active in community support groups, and a part-time paraprofessional educator; and, Sean is in the construction financing, bonding, and insurance business. They have two daughters: Katelyn and Makenna. Michael and April also live and work in Vancouver. Michael graduated from the Western Culinary Institute in Portland; and, has worked as a restaurant owner, chef, caterer, restaurant manager, bartender, cook and waiter. Michael married April Scott in 2005, who is a shift manager at a busy Starbucks coffee house in Vancouver.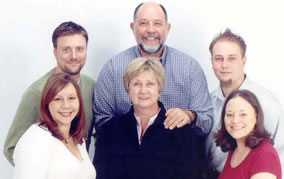 Alicia, Karen, April
Sean, Michael, Mick
2006
In the past two decades, I have worked as a librarian, grant writer, webmaster, yoga and taijiquan instructor, blogger, teacher, public library administrator, workshop leader and lecturer, and fitness trainer.
On July 1, 2016, I retired from my employment as the Technology, Libraries, and Media Services Supervisor for the Corning Union Elementary School District. I had worked for this school district for the last 17 years. I also retired on July 1st from my employment with the Tehama Family Fitness Center in Red Bluff where I had worked since 2002 as a fitness instructor teaching teach yoga, taijiquan, qigong, spin cycling, and mat pilates. When I retired, at 70 years of age, I had been previously employed for 54 years.
My personal interests, spiritual path, and hobbies include: gardening and landscaping at our home, blogging, internal martial arts, fitness and sports activities, developing Internet web sites, walking adventures, poetry, Neo-Pagan Druidry, Taoism, research and writing, computer software, qigong, natural history, music, taijiquan, string figures, and enjoying activities with family and friends.
I was born in 1945 in Los Angeles, California. My mother, Bertha June, was born in Akron, Ohio, and her ancestors came from Germany to the U.S.A., to Ohio, in 1854. My father was Michael James Garofalo. He was born in Los Angeles, California, and his parents came from Sicily to the U.S.A., to Los Angeles, in 1905. My mother was a homemaker, and my father worked as a mechanical engineer and manager for the Fluor Corporation. Our parents, Karen's (Alice and Delmer) and mine (June and Mike), have all passed away and joined the Ancestors; and, we have three sisters and two brothers.
My genetic and racial heritage, Germanic and Greco-Roman (Sicilian), and a good healthy upbringing, gave me a strong and healthy body. I am now 6'6" tall and weight 250 pounds. I still exercise daily. Karen and I are fortunate to have good health care options in Northern California, and use them regularly.
My brothers, Paul and Philip, and I grew up in East Los Angeles - in the Bandini barrio. Karen and I lived in Biloxi, Mississippi, from 1969-1973; Bell Gardens, California, from 1973-1983; in Hacienda Heights, California, from 1983-1998; and in Red Bluff, California, since 1998.
I graduated from St. Alphonsus Catholic Grammar School, Cantwell Catholic High School, California State University at Los Angeles (B.A. Philosophy), and the University of Southern California (M.S. in Library Science). I have also studied for a Master's Degree in Philosophy; and, have participated in many classes, workshops and training sessions about business administration, supervision and management, education, computer software applications, Zen, yoga, qigong, fitness, and T'ai Chi Ch'uan. I studied business administration at Gulf Coast Community College in Gulfport, Mississippi, when I was in the U.S. Air Force stationed for four years at Keesler Air Force Base in Biloxi, Mississippi.
I first read classical and modern Western and Eastern philosophers when I was fifteen, and have since considered myself a "Philosopher." I am a person with a humanistic, pragmatic, secular and philosophical outlook on most matters. I have been content to use reasoning, science and common sense to understand my world and help me solve most of my problems. Like most people, I make room for mystical, mythical, poetic, and symbolic viewpoints when dealing with many artistic, psychological, and spiritual issues. Currently, my primary mystical and 'spiritual' preferences are for Buddhism, Neo-Pagan Druidry, Taoism, and Mind-Body Movement Arts as an independent and solitary seeker. I have little interest in and negative views about the value of institutionalized religions.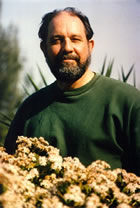 Mike Garofalo in 1993
Hacienda Heights, California
In 1998, I retired as a Library Administrator for the County of Los Angeles Public Library, after 32 years of public library service in Los Angeles County. I was a leader in the introduction of new audio-visual media, library automation, and management information systems for one of the five largest public library systems in the United States. I was the Regional Administrator for 17 busy libraries in the East San Gabriel Valley of Los Angeles County.
From 1963-1969 I worked as a Library Services Supervisor and then Technical Services Librarian for the City of Commerce Public Library.
From 1999 - 2003, I worked three days each week as the District Librarian, Library Media Teacher, for the Corning Union Elementary School District (K-8). I have also taught other classes in Tehama County (e.g., string figures, webpage design, Internet for writers, GATE classes, and substitute teaching work). During this time I completed all coursework at California State University at Chico for a multiple subject teaching credential.
In September, 2003, I began part-time work as the Technology, Libraries and Media Services Supervisor for the Corning Union Elementary School District. I had managed five school libraries; coordinated textbooks, workbooks, and consumables; acted as the webmaster for the District; provided educational software media support; and wrote and managed many grants. I was the project manager for four Enhancing Education Through Technology grants at the Corning Union Elementary School District. I had successfully written many grants that brought in $4.3 million in funding to the CUESD district from 2003 to 2012.
As of June, 2016, I had worked in public, technical or school libraries for 49 years.
Since moving to northern California in 1998, my community service efforts have been concentrated in the educational field. I have taught adults to read in adult literacy programs at the Tehama County Library; and, have taught in public schools in grades K-12 as a substitute teacher. I was elected by the voters to serve as a Trustee on the Gerber Union Elementary School District Board in Red Bluff, California; and, served from January, 2000 until November, 2004. From 2005 until 2009, I served on the Tehama County Commission on Aging, as a TCCA representative at large, the webmaster, secretary, and for two years as the TCCA chairperson; and also served on the general board and executive board of the Area 3 Agency on Aging (PASSAGES) in Chico.
In the past, my community service efforts have included working in public libraries, volunteering to serve in the United States Air Force (1969-1973, Staff Sergeant), Friends of the Library fundraising and volunteer efforts, AYSO soccer refereeing, and providing free information to millions on the Internet.
I have been interested in gardening since 1954 after my parents purchased "the ranch" - two acres in Hacienda Heights, California, nestled in avocado and orange groves. I raised bonsai in the 1960's. Karen and I have cultivated vegetable gardens since the early 1970's. I have enjoyed landscaping and gardening around all of the five houses I have called home. We currently garden in the North Sacramento Valley, and own 5 acres of land. We cultivate both winter and summer vegetable gardens.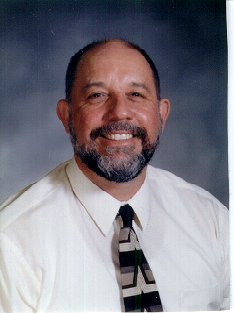 Mike Garofalo
October 1999
Since 1992, I have greatly enjoyed sharing my interests with others and meeting others with similar interests via the Internet.
My Internet activities have been diversified:


This webpage was last updated on November 20, 2016