"But now in September the garden has cooled, and with it my possessiveness. The sun warms my back instead of beating on my head ... The harvest has dwindled, and I have grown apart from the intense midsummer relationship that brought it on."
- Robert Finch
"Lord, it is time.
The summer was very big.
Lay thy shadow on the sundials, and on the meadows let the winds go loose.
Command the last fruits that they shall be full; give them another two more southerly days,
press them on to fulfillment and drive the last sweetness into the heavenly wine."
- Rainer Maria Rilke
"Blessed be the Lord for the beauty of summer and spring, for the air, the water, the verdure, and the song of birds."
- Carl von Linnaeus
"Summer afternoon - summer afternoon; to me those have always been the two most beautiful words in the English language."
- Henry James
"In the garden, Autumn is, indeed the crowning glory of the year, bringing us the fruition of months of thought and care and toil.
And at no season, safe perhaps in Daffodil time, do we get such superb color effects as from August to November."
- Rose G. Kingsley, The Autumn Garden, 1905
"The foliage has been losing its freshness through the month of August, and here and there a yellow leaf shows
itself like the first gray hair amidst the locks of a beauty who has seen one season too many."
- Oliver Wendell Holmes
"September: it was the most beautiful of words, he'd always felt, evoking orange-flowers, swallows, and regret."
- Alexander Theroux, 1981
"Our fear of death is like our fear that summer will be short, but when we have had our swing of pleasure, our fill of fruit,
and our swelter of heat, we say we have had our day. "
- John Donne, 1620
" 'I grow old, I grow old,' the garden says. It is nearly October. The bean leaves grow paler, now lime, no yellow, no leprous,
dissolving before my eyes. The pods curl and do not grow, turn limp and blacken. The potato vines wither and the tubers
huddle underground in their rough weather-proof jackets, waiting to be dug. The last tomatoes ripen and split on the vine;
it takes days for them to turn fully now, and a few of the green ones are beginning to fall off."
- Robert Finch
"The Druids call this celebration, Mea'n Fo'mhair, and honor the Green Man, the God of the Forest, by offering libations to trees.
Offerings of ciders, wines, herbs and fertilizer are appropriate at this time.... Mabon is considered a time of the Mysteries. It is
a time to honor Aging Deities and the Spirit World...."
- Mabon by Akasha
"For summer there, bear in mind, is a loitering gossip, that only begins to talk of leaving when September rises to go."
- George Washington Cable
"All your renown is like the summer flower that blooms and dies; because the sunny glow which brings it forth, soon
slays with parching power."
- Dante Alighieri
"I have come to a still, but not a deep center,
A point outside the glittering current;
My eyes stare at the bottom of a river,
At the irregular stones, iridescent sandgrains,
My mind moves in more than one place,
In a country half-land, half-water.
I am renewed by death, thought of my death,
The dry scent of a dying garden in September,
The wind fanning the ash of a low fire.
What I love is near at hand,
Always, in earth and air."
- Theodore Roethke, The Far Field
"I don't wanna say goodbye for the summer
Knowing the love we'll miss
Oh let us make a pledge to meet in September
And seal it with a kiss
Guess it's gonna be a cold lonely summer
But I'll fill the emptiness
I'll send you all my love every day in a letter
Sealed with a kiss."
- Bobby Vinton
"The morrow was a bright September morn;
The earth was beautiful as if newborn;
There was nameless splendor everywhere,
That wild exhilaration in the air,
Which makes the passers in the city street
Congratulate each other as they meet."
- Henry Wadsworth Longfellow
"Have a good time, but remember,
There is danger in the summer moon above.
Will I see you in September
Or lose you to a summer love."
- S. Wayne and S. Edwards, 1959 song lyrics
"What a pity flowers can utter no sound!—A singing rose, a whispering violet, a murmuring honeysuckle ... oh, what a
rare and exquisite miracle would these be!"
- Henry Ward Beecher

Months and Seasons
Quotes, Poems, Sayings, Verses, Lore, Myths, Holidays
Celebrations, Folklore, Reading, Links, Quotations
Information, Weather, Gardening Chores
Compiled by Karen and Mike Garofalo

"September morn
Do you remember how we danced that night away
Two lovers playing scenes from some romantic play
September morning still can make me feel this way."
- Neil Diamond and Gilbert Becaud
"Happy we who can bask in this warm September sun, which illumines all creatures, as well when they rest as when they toil,
not without a feeling of gratitude; whose life is as blameless, how blameworthy soever it may be, on the Lord's Mona-day as
on his Suna-day."
- Henry David Thoreau, 1817-1862
"All good things vanish in less than a day,
Peace, plenty, pleasure, suddenly decay
Go not yet away, bright soul of the sad year,
The earth is hell when you leav'st to appear."
- Thomas Nash, Summer's Last Will and Testament, 1600
"The tale of Mabon of Modron, the Welsh God, (the "great son of the great mother"), also known as the Son of Light, the Young
Son, or Divine Youth, is celebrated. The Equinox is also the birth of Mabon, from his mother Modron, the Guardian of the Outerworld,
the Healer, the Protector, the Earth. Mabon was taken after he is a mere three nights old (some variations of the legend say he is
taken after three years). Through the wisdom of the living animals -- the Stag, Blackbird, Owl, Eagle and Salmon -- Mabon is
freed from his mysterious captivity. All the while Mabon had rested within his mother's womb; a place of nurturing and challenge.
With strength and lessons gained within the magickal Outerworld (Modron's womb), Mabon is soon reborn as his mother's
Champion, the Son of Light, wielding the strength and wisdom acquired during his captivity."
- Joyous Mabon
"Harvest home, harvest home!
We've plowed, we've sowed
We've reaped, we've mowed
And brought safe home
Every load."
- Harvest Home Song
"The golden-rod is yellow;
The corn is turning brown;
The trees in apple orchards
With fruit are bending down.

The gentian's bluest fringes
Are curling in the sun;
In dusty pods the milkweed
Its hidden silk has spun.

The sedges flaunt their harvest,
In every meadow nook;
And asters by the brook-side
Make asters in the brook,

From dewy lanes at morning
The grapes' sweet odors rise;
At noon the roads all flutter
With yellow butterflies.

By all these lovely tokens
September days are here,
With summer's best of weather,
And autumn's best of cheer.

But none of all this beauty
Which floods the earth and air
Is unto me the secret
Which makes September fair.

T'is a thing which I remember;
To name it thrills me yet:
One day of one September
I never can forget."
- Helen Hunt Jackson, September
"The true beloveds of this world are in their lover's eyes lilacs opening, ship lights, school bells, a landscape, remembered
conversations, friends, a child's Sunday, lost voices, one's favorite suit, autumn and all seasons, memory, yes, it being the earth
and water of existence, memory."
- Truman Capote
"Tang of fruitage in the air;
Red boughs bursting everywhere;
Shimmering of seeded grass;
Hooded gentians all a'mass.
Warmth of earth, and cloudless wind
Tearing off the husky rind,
Blowing feathered seeds to fall
By the sun-baked, sheltering wall.
Beech trees in a golden haze;
Hardy sumachs all ablaze,
Glowing through the silver birches.
How that pine tree shouts and lurches!
From the sunny door-jamb high,
Swings the shell of a butterfly.
Scrape of insect violins
Through the stubble shrilly dins.
Every blade's a minaret
Where a small muezzin's set,
Loudly calling us to pray
At the miracle of day.
Then the purple-lidded night
Westering comes, her footsteps light
Guided by the radiant boon
Of a sickle-shaped new moon."
- Amy Lowell, Late September
"The last of Summer is Delight --
Deterred by Retrospect.
'Tis Ecstasy's revealed Review --
Enchantment's Syndicate.

To meet it -- nameless as it is --
Without celestial Mail --
Audacious as without a Knock
To walk within the Veil."
- Emily Dickinson, The Last of Summer is Delight
"When the sun shouts and people abound
One thinks there were the ages of stone and the age of bronze
And the iron age; iron the unstable metal;
Steel made of iron, unstable as his mother; the tow-ered-up cities
Will be stains of rust on mounds of plaster.
Roots will not pierce the heaps for a time, kind rains will cure them,
Then nothing will remain of the iron age
And all these people but a thigh-bone or so, a poem
Stuck in the world's thought, splinters of glass
In the rubbish dumps, a concrete dam far off in the mountain..."
- Robinson Jeffers, A Summer Holiday
"Lips half-willing in a doorway.
Lips half-singing at a window.
Eyes half-dreaming in the walls.
Feet half-dancing in a kitchen.
Even the clocks half-yawn the hours
And the farmers make half-answers."
- Carl Sandburg, Village in Late September
"Today I walked on the lion-coloured hills
with only cypresses for company,
until the sunset caught me, turned the brush
to copper
set the clouds
to one great roof of flame
above the earth,
so that I walk through fire, beneath fire,
and all in beauty.
Being alone
I could not be alone, but felt
(closer than flesh) the presence of those
who once had burned in such transfigurations.
My happiness ran through the centuries
in one continual brightness. Looking down,
I saw the earth beneath me like a rose
petaled with mountains,
fragrant with deep peace."
- Elizabeth Coatsworth, On the Hills, 1924
"I trust in Nature for the stable laws of beauty and utility. Spring shall plant and Autumn garner to the ends of time."
- Robert Browning
"The winter is forbidden till December
And exits March the Second, on the dot.
By order, summer lingers through September,
In Camelot.
Camelot, Camelot!
I know it sounds a bit bizarre,
But in Camelot, Camelot,
That's how conditions are."
- Camelot, Lyrics by Alan Jay Lerner
"It is a sad moment when the first phlox appears. It is the amber light indicating the end of the great burst of
early summer and suggesting that we must now start looking forward to autumn. Not that I have any objection
to autumn as a season, full of its own beauty; but I just cannot bear to see another summer go, and I recoil
from what the first hint of autumn means."
- Vita Sackville-West
"The birds laugh loud and long together
When Fashion's followers speed away
At the first cool breath of autumn weather.
Why, this is the time, cry the birds, to stay!
When the deep calm sea and the deep sky over
Both look their passion through sun-kissed space,
As a blue-eyed maid and her blue-eyed lover
Might each gaze into the other's face."
- Ella Wheeler Wilcox, The End of Summer
"To many ancient people, the waning of the light signaled death. For example, in Welsh mythology, this is the
day of the year when the God of Darkness, Goronwy, defeats the God of Light, Llew, and takes his place as
King of the world. To this day in Japan, the equinox is celebrated by visits to the graves of family members,
at which time offerings of flowers and food are made and incense is burned. The three days preceding
and following the equinox are called "higan," or the "Other side of the River of Death."
- September Folklore
"Leaves fall,
the days grow cold.
The Goddess pulls her mantle of Earth around Her
as You, O Great Sun God, sail toward the West
to the land of eternal enchantment,
wrapped in the coolness of night.
Fruits ripen,
seeds drip,
the hours of day and night are balanced."
- Mabon Sabbat and Lore
"September days have the warmth of summer in their briefer hours, but in their lengthening evenings a prophetic breath of
autumn. The cricket chirps in the noontide, making the most of what remains of his brief life. The bumblebee is busy among
the clover blossoms of the aftermath, and their shrill and dreamy hum hold the outdoor world above the voices of the song
birds, now silent or departed."
- September Days By Rowland E. Robinson, Vermont.
"T'is the last rose of summer,
Left blooming alone."
- Thomas Moore, 1779-1852, The Last Rose of Summer.
"Spring flowers are long since gone. Summer's bloom hangs limp on every terrace. The gardener's feet drag a bit on the dusty
path and the hinge in his back is full of creaks."
- Louise Seymour Jones
"Remember midsummer: the fragrance of box, of white roses
And of phlox. And upon a honeysuckle branch
Three snails hanging with infinite delicacy
-- Clinging like tendril, flake and thread, as self-tormented
And self-delighted as any ballerina,
just as in the orchard,
Near the apple trees, in the over-grown grasses
Drunken wasps clung to over-ripe pears
Which had fallen: swollen and disfigured.
For now it is wholly autumn: in the late
Afternoon as I walked toward the ridge where the hills begin,
There is a whir, a thrashing in the bush, and a startled
pheasant, flying out and up,
Suddenly astonished me, breaking the waking dream."
- Delmore Schwartz, Remember Midsummer: The Fragrance of a Box
"By all these lovely tokens
September days are here
With summer's best of weather
And autumn's best of cheer."
- Author Unknown
"Autumn arrives, array'd in splendid mein;
Vines, cluster'd full, add to the beauteous scene,
And fruit-trees cloth'd profusely laden, nod,
Complaint bowing to the fertile sod."
- Farmer's Almanac, 1818
"As lovely as soft bits of fragile crinkled silk,
These rosy blossoms, clustered thick
Upon the heavy drooping boughs,
When shaken by a summer wind,
Drop down in swirling showers,
And drift awhile about the ground;
Then gathered into frothy heaps beneath the hedge,
They spread a frill of rosy lace around the green lawns edge."
- Leda Clements, Crape Myrtle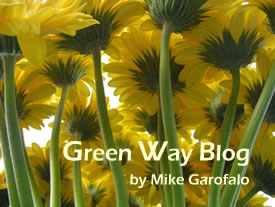 "September's Baccalaureate
A combination is Of Crickets -- Crows -- and Retrospects
And a dissembling Breeze
That hints without assuming --
An Innuendo sear
That makes the Heart put up its Fun
And turn Philosopher."
- Emily Dickinson, September's Baccalaureate
"This bed of herd's grass and wild oats was spread
Last year with nicer skill than monarchs use.
A clover tuft is pillow for my head,
And violets quite overtop my shoes.

And now the cordial clouds have shut all in,
And gently swells the wind to say all's well;
The scattered drops are falling fast and thin,
Some in the pool, some in the flower-bell.

I am well drenched upon my bed of oats;
But see that globe come rolling down its stem,
Now like a lonely planet there it floats,
And now it sinks into my garment's hem.

Drip drip the trees for all the country round,
And richness rare distills from every bough;
The wind alone it is makes every sound,
Shaking down crystals on the leaves below."
- Henry David Thoreau, The Summer Rain
"Hail! Journeyer of the Heavens,
Queen of Brightness, King of Beauty
Gifts of gladness richly bringing,
Autumn sheaves and red leaves' fall,
Generous be the heart within us,
Open be our hands to all,
Justice to be in equal measure,
Harvest thankfulness our call."
- Caitlin Matthews, Celtic Devotional
"Come Roger and Nell,
Some Simpkin and Bell,
East lad with his lass hither come;
With singing and dancin,
And pleasure advancing,
To celebrate Harvest Home."
- An Old English Harvest Song
"I love to go out in late September
among the fat, overripe, icy, black blackberries
to eat blackberries for breakfast,
the stalks very prickly, a penalty
they earn for knowing the black art
of blackberry-making; and as I stand among them
lifting the stalks to my mouth, the ripest berries
fall almost unbidden to my tongue,
as words sometimes do, certain peculiar words
like strengths or squinched,
many-lettered, one-syllabled lumps,
which I squeeze, squinch open, and splurge well
in the silent, startled, icy, black language
of blackberry -- eating in late September."
- Gallway Kinnell, Blackberry Eating
"As Summer into Autumn slips
And yet we sooner say
"The Summer" than "the Autumn," lest
We turn the sun away,

And almost count it an Affront
The presence to concede
Of one however lovely, not
The one that we have loved --

So we evade the charge of Years
On one attempting shy
The Circumvention of the Shaft
Of Life's Declivity."
- Emily Dickinson, As Summer Into Autumn Slips
"Drink a toast to Dionysus, the God of wine and ecstasy - The son of the Moon! Gather with friends to celebrate the vine
with a bottle of good wine and good cheer. Catch the Moon's reflection in your cup and raise it up in salutation. Now drink
in Her essence and feel the presence of the God and Goddess."
- September, The Harvest Moon, Moon Lore
"The definition of a Harvest Moon is: the full moon closest to the fall equinox. The Harvest Moon was thus named because it
rises within a half-hour of when the sun sets. In early days, when farmers had no tractors, it was essential that they work by
the light of the moon to bring in the harvest. This moon is the fullest moon of the year. When you gaze at it, it looks very large
and gives a lot of light throughout the entire night. No other lunar spectacle is as awesome as the Harvest Moon."
- Harvest Moon Lore
"Tangled branches of
Shadowy hair
Wrinkle crisp lines
In the September air.

Black robins bobbing,
Dig out
From summer coarsen throats
A solitary song."
- Charlotte Ballard, The Maple Dances
"Healing summer heat
That comforts every bone;
Juicy summer fruits,
A frosty ice cream cone.
Aroma of sizzling meat
Grilling on the barbecue,
Green lawns and summer flowers,
A gazillion fun things to do.
Summer shorts and swimsuits,
Arms and legs are bare;
Summer's sweet delights
Are welcome everywhere!"
- Joanna Fuchs
"A late summer garden has a tranquility found no other time of the year."
- William Longgood
"September fattens on vines.
Roses flake from the wall.
The smoke of harmless fires drifts to my eyes.
This is plenty. This is more than enough."
- Geoffrey Hill, September Song

"The falling leaves drift by the window
The autumn leaves of red and gold
I see your lips, the summer kisses
The sun-burned hands I used to hold

Since you went away the days grow long
And soon I'll hear old winter's song
But I miss you most of all my darling
When autumn leaves start to fall."
- Autumn Leaves, Lyrics by Johnny Mercer and Jacques Prévert.
"Taxi September along Jessore Road
Oxcart skeletons drag charcoal load
past watery fields thru rain flood ruts
Dung cakes on treetrunks, plastic-roof huts
Wet processions Families walk
Stunted boys big heads don't talk
Look bony skulls & silent round eyes
Starving black angels in human disguise."
- Allen Ginsberg, September on Jessore Road
"Rain, rain, welcome back,
We've missed your song,
Your splatter and smack
On our dusty brown clay, dry so long.
Since last May we've not had a drop,
From grey-black clouds swriling by,
Or smelled wet earth, or stepped in muddy slop,
Or listened to thunder from the sky."
- Michael P. Garofalo, Valley Spirit Journal, 2004
"There ought to be gardens for all months in the year, in which, severally, things of beauty may be then in season."
- Sir Francis Bacon
"Well, the sun's not so hot in the sky today
And you know I can see summertime slipping on away
A few more geese are gone, a few more leaves turning red
But the grass is as soft as a feather in a featherbed
So I'll be king and you'll be queen
Our kingdom's gonna be this little patch of green
Won't you lie down here right now
In this September grass
Won't you lie down with me now
September grass."
- James Taylor
"The Moon festival (also called the Mooncake or Mid-Autumn festival) falls on September 18th in the year 2005. What is the
Moon festival? Every year on the fifteenth day of the eighth month of the lunar calendar, when the moon is at its maximum
brightness for the entire year, the Chinese celebrate "zhong qui jie." Children are told the story of the moon fairy living in a
crystal palace, who comes out to dance on the moon's shadowed surface. The legend surrounding the "lady living in the moon"
dates back to ancient times, to a day when ten suns appeared at once in the sky. The Emperor ordered a famous archer,
Hou Yi, to shoot down the nine extra suns. Once the task was accomplished, the Goddess of the Western Heaven rewarded
the archer with a pill that would make him immortal. However, his wife, Chang Er, found the pill, took it, because Hou Yi was
a tyrant, and was banished to the moon as a result. Legend says that her beauty is greatest on the day of the Moon festival.
Today, Chinese people celebrate the Mid-Autumn festival with dances, feasting and moon gazing. Not to mention mooncakes.
While baked goods are a common feature at most Chinese celebrations, mooncakes are inextricably linked with the Moon festival.
Roughly the size of a human palm, these mooncakes are quite filling, meant to be cut diagonally in quarters and passed around."
- Moon Festival, Moon Festival , Moon Festival Legends
"Lyric night of the lingering Indian Summer,
Shadowy fields that are scentless but full of singing,
Never a bird, but the passionless chant of insects,
Ceaseless, insistent.
The grasshopper's horn, and far-off, high in the maples,
The wheel of a locust leisurely grinding the silence
Under a moon waning and worn, broken,
Tired with summer."
- Sarah Teasdale, September Midnights
Apples of the Immortals
Apple Lore and Facts . By Susa Morgan Black, OBOD.
Apple Branch in Dianic Tradition
The Apple Branch: A Path to Celtic Ritual . By Alexei Kondratiev. Citadel, 2003. 320 pages. ISBN: 0806525029.
Pomona: Roman Goddess of Orchards, Fruit and Plenty
Mabon, Autumnal Equinox, Alban Elfed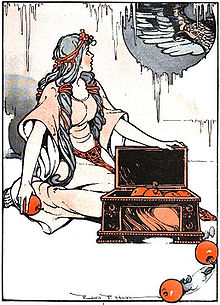 "There is a harmony in autumn, and a luster in its sky, which through the summer is not heard or seen, as if it could not be,
as if it had not been!"
- Percy Bysshe Shelley
"Summer night -
even the stars
are whispering to each other."
- Kobayashi Issa
"I can hear
September's
leaf
following
me
down
the asphalt
surface
of Locust Street
cartwheeling
on pins
when suddenly,
it stops --
just
to see
if I'll turn
to look."
- Author Unknown
"When the goldenrod is yellow,
And leaves are turning brown -
Reluctantly the summer goes
In a cloud of thistledown.
When squirrels are harvesting
And birds in flight appear -
By these autumn signs we know
September days are here."
- Beverly Ashour, September
"For man, autumn is a time of harvest, of gathering together. For nature, it is a time of sowing, of scattering abroad."
- Edwin Way Teale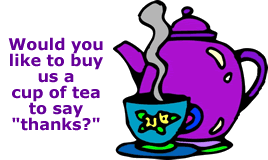 "Autumn begins with a subtle change in the light, with skies a deeper blue, and nights that become suddenly clear and
chilled. The season comes full with the first frost, the disappearance of migrant birds, and the harvesting of the
season's last crops."
- Glenn Wolff and Jerry Dennis
"The leaves of brown came tumblin' down, remember
In September in the rain
The sun went out just like a dying ember
That September in the rain.
To every word of love I heard you whisper
The raindrops seemed to play a sweet refrain."
- September in the Rain, Lyrics by Warren and Dubin
"September leaf
Blushing...
Remembering...
The torrid kisses
...Of July
September leaf
Sensing winter
....And oblivion
Shivers...
And whispers
"July, my only love" "Say you remember."
- LaRetha Adams, Before Winter
"High Summer breathes her final, burning breath as Father Sun descends the western skies, and gathering clouds as gray
as death blend into the haze that over all now lies. This Alban eve brings promise of relief with showers soon, with breezes
cool and clear. And whether through conviction, or belief, I see Elfed's presence drawing near. The ground is deep with
fallen leaves and nuts of White and Red Oak, and of Beech, that line and fill the footprints and the ruts which all along
the wooded pathway reach. First claim, of course, to chipmunk and to squirrel for bleak mid-Winter sustenance belongs,
as all around old leaves descend and twirl about, through feathered autumn songs. Yet here and there on Mother earth
I spy an Acorn, or a Beechnut left for me, for stringing, when the snow begins to fly, to decorate Arthan's Sacred Tree."
- Oakwise, Nut Gathering at Alban Eve
"The summer days are fading, as they must
From endless hours to short and fleeting light
The bird's once bright, immortal tune, now cries
A melancholy aura to the dusk
The children fiercely climb, and dream, and race
Before their wild and unchained days depart
And yet beneath the zeal lies a half heart
For there isn't time, there's only enough space
The sun seems low, a hazy orange sphere
Now reminiscing sweetly of the days
When endlessly before you summer lay
And as in the deep, crimson dusk you stir
Your soul joins with the birds in wistful brood
Crying for lost summer days, for childhood."
- Shannon Georgia Schaubroeck, The End of Summer
"Not every man has gentians in his house in soft September, at slow, sad Michaelmas. Bavarian gentians, big and dark,
only dark darkening the daytime, torch-like, with the smoking blueness of Pluto's gloom, ribbed and torch-like, with their
blaze of darkness spread blue down flattening into points, flattened under the sweep of white day torch-flower of the
blue-smoking darkness, Pluto's dark-blue daze, black lamps from the halls of Dis, burning dark blue, giving off darkness,
blue darkness, as Demeter's pale lamps give off light, lead me then, lead the way."
- D. H. Lawrence, Bavarian Gentians
"September starts with Labor Day when goldenrod are in full bloom and the crops are being gathered. It's harvest time
on farms, when entire families helps in an intergenerational enterprise. We hasten in anticipation of autumn chill and a
possible early frost. The heavier mists now hang over the valleys reminding us each morning that days are warm, but
nights are cooler than the temperature of rivers, lakes and ponds. Work, even garden work, includes beating the frost
and a mutual sacrifice. The birds flock in the evening and nature seems to anticipate what is in store. We pick
elderberries for pie, press cider, deep freeze the grapes and continue to use the solar food dryer for beans and apples.
We notice that the late tomatoes have a different taste this month. In the more even temperature of the month the
peppers seem to fill the stalks miraculously with each passing day and hang heavy in yellows and greens and reds and
purples. Butternut and winter squash are ready to store; we prepare the greenhouse for the first transfers as frost
approaches. We trample the late summer woods nearby and find the acorns now falling from the oak trees. We taste
the most exquisite of all fruit in the wild, the wild plum. And we hear the reports of hunters -- fathers and sons and
daughters bonding by bringing home a mess of squirrel. We see deer and rabbit and raccoon as well and hear the
gobbling of the wild turkeys. Yes, this is September."
- Al Fritsch, S. J., Spiritual Growth Through Domestic Gardening
"Glorious are the woods in their latest gold and crimson,
Yet our full-leaved willows are in the freshest green.
Such a kindly autumn, so mercifully dealing
With the growths of summer, I never yet have seen."
- William C. Bryant
"My life's long radiant Summer halts at last,
And lo! beside my path way I behold
Pursuing Autumn glide: nor frost nor cold
Has heralded her presence; but a vast
Sweet calm that comes not till the year has passed
Its fevered solstice, and a tinge of gold
Subdues the vivid colouring of bold
And passion-hued emotions. I will cast
My August days behind me with my May,
Nor strive to drag them into Autumn's place,
Nor swear I hope when I do but remember.
Now violet and rose have had their day,
I'll pluck the soberer asters with good grace
And call September nothing but September."
- Ella Wheeler Wilcox, September
"Grant, Goddess, thy protection,
And in protection, strength,
And in strength, understanding,
And in understanding, knowledge,
And in knowledge the knowledge of justice,
And in the knowledge of justice, the love of it,
And in that love, the love of all existences,
And in the love of all existences, the love of Goddess and all goodness."
- Iolo Morganwg, Gorsedd Prayer
"Mellow fruiting ripeness,
Heavy-scented dampness
Hangs coolly on my skin
As I drink in autumn Awen.

Silver-misty morning,
Jewelled cobwebs sparkling,
And the sun proclaims the last
Of his yellow-golden warmth.

Blackbirds sing for joy,
Spiders doze in palaces,
And I stretch my lazy body,
Waking, crying welcome.

My love is soft damp autumn,
Red-purple rounding fruits,
Seeping through my curving,
Pulsing rapture through my blood."
- Willow
Astrological Signs: Virgo, August 23 - September 22
Astrological Signs: Libra, September 23 - October 23
September Birthstone: Sapphire
"There was three kings into the east,
Three kings both great and high,
And they hae sworn a solemn oath
John Barleycorn should die.

They took a plough and plough'd him down,
Put clods upon his head,
And they hae sworn a solemn oath
John Barleycorn was dead.

But the cheerful Spring came kindly on,
And show'rs began to fall;
John Barleycorn got up again,
And sore surpris'd them all.

The sultry suns of Summer came,
And he grew thick and strong;
His head weel arm'd wi' pointed spears,
That no one should him wrong.

The sober Autumn enter'd mild,
When he grew wan and pale;
His bending joints and drooping head
Show'd he began to fail.

His colour sicken'd more and more,
He faded into age;
And then his enemies began
To show their deadly rage.

They've taen a weapon, long and sharp,
And cut him by the knee;
Then tied him fast upon a cart,
Like a rogue for forgerie.

They laid him down upon his back,
And cudgell'd him full sore;
They hung him up before the storm,
And turned him o'er and o'er.

They filled up a darksome pit
With water to the brim;
They heaved in John Barleycorn,
There let him sink or swim.

They laid him out upon the floor,
To work him farther woe;
And still, as signs of life appear'd,
They toss'd him to and fro.

They wasted, o'er a scorching flame,
The marrow of his bones;
But a miller us'd him worst of all,
For he crush'd him between two stones.

And they hae taen his very heart's blood,
And drank it round and round;
And still the more and more they drank,
Their joy did more abound.

John Barleycorn was a hero bold,
Of noble enterprise;
For if you do but taste his blood,
'Twill make your courage rise.

'Twill make a man forget his woe;
'Twill heighten all his joy;
'Twill make the widow's heart to sing,
Tho' the tear were in her eye.

Then let us toast John Barleycorn,
Each man a glass in hand;
And may his great posterity
Ne'er fail in old Scotland!"
- Robert Burns, John Barleycorn, 1782
"I love to go out in late September
among the fat, overripe, icy, black blackberries
to eat blackberries for breakfast,
the stalks very prickly, a penalty
they earn for knowing the black art
of blackberry-making; and as I stand among them
lifting the stalks to my mouth, the ripest berries
fall almost unbidden to my tongue,
as words sometimes do, certain peculiar words
like strengths or squinched,
many-lettered, one-syllabled lumps,
which I squeeze, squinch open, and splurge well
in the silent, startled, icy, black language
of blackberry -- eating in late September."
- Galway Kinnel, Blackberry Eating
"An agitation of the air,
A perturbation of the light
Admonished me the unloved year
Would turn on its hinge that night.

I stood in the disenchanted field
Amid the stubble and the stones
Amaded, while a small worm lisped to me
The song of my marrow-bones.

Blue poured into summer blue,
A hawk broke from his cloudless tower,
The roof of the silo blazed, and I knew
That part of my life was forever over.

Already the iron door of the North
Clangs open: birds,leaves,snows
Order their populations forth,
And a cruel wind blows."
- Stanley Kunitz, End of Summer
"Good weather all the week, but come the weekend the weather stinks.
Springtime for birth, Summertime for growth; and all Seasons for dying.
Ripening grapes in the summer sun - reason enough to plod ahead.
Springtime flows in our veins.
Beauty is the Mistress, the gardener Her salve.
A soul is colored Spring green.
Complexity is closer to the truth.
All metaphors aside - only living beings rise up in the Springtime; dead beings stay quite lie down dead.
Winter does not turn into Summer; ash does not turn into firewood - on the chopping block of time.
Fresh fruit from the tree - sweet summertime!
Gardens are demanding pets.
Shade was the first shelter.
When the Divine knocks, don't send a prophet to the door.
One spring and one summer to know life's hope; one autumn and one winter to know life's fate.
Somehow, someway, everything gets eaten up, someday.
Relax and be still around the bees.
Paradise and shade are close relatives on a summer day.
Absolutes squirm beneath realities.
The spiders, grasshoppers, mantis, and moth larva are all back: the summer crowd has returned!
To garden is to open your heart to the sky.
Dirty fingernails and a calloused palm precede a Green Thumb."
- Michael P. Garofalo, Pulling Onions
"Happily we bask in this warm September sun,
Which illuminates all creatures..."
- Henry David Thoreau
"Remember the days of our first happiness,
how strong we were, how dazed by passion,
lying all day, then all night in the narrow bed,
sleeping there, eating there too: it was summer,
it seemed everything had ripened
at once. And so hot we lay completely uncovered.
Sometimes the wind rose; a willow brushed the window.

But we were lost in a way, didn't you feel that?
The bed was like a raft; I felt us drifting
far from our natures, toward a place where we'd discover nothing.
First the sun, then the moon, in fragments,
stone through the willow.
Things anyone could see."
- Louise Gluck, Summer
Return to the Top of this Webpage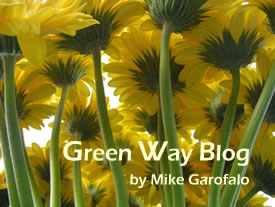 Links and References
Alban Elfed, Mabon, Autumnal Equinox Celebration
Almanac for Gardeners - Monthly Activities and Lore
An Annotated & Illustrated Collection of Worldwide Links to Mythologies by Kathleen Jenks, Ph.D.
Apples and Apples Trees in Western European Myths, Legends and Folklore
Apples - A Teacher's Cyberguide
Autumn Equinox Celebration, Mabon
Autumn Equinox: The Enchantment of Mabon
Autumn Greetings, Customs and Lore
Autumn - Poems, Quotes, Folklore, Songs, Sayings, and Ideas for Gardeners
Cuttings - September Short poems by Michael P. Garofalo.
Daoist Health and Spiritual Practices
Fairies, Elves, Nature Spirits
Flowers: Quotations, Lore, Myths, Resources
The Green Man (Powers of Spring and Summer): Bibliography, Links, Quotes, Information, Lore, Myths, Role
Halloween: Preparing for Samhain, Halloween on October 31st
Johnny Appleseed (John Chapman) Born September 26, 1774.
July: Quotes, Poems, Lore, Celebrations, Garden Chores
June: Quotes, Poems, Lore, Celebrations, Garden Chores
Lammas, Lughnasadh: Lore, Preparations, Rituals, Poems, Prayers, August 1st
Land Spirits, Nature Spirits: Fairies, Elves, Alfs, Wights, Trolls, Dwarves, Sidhe ...
Lore and Magick of the Harvest Asherah
Lore for September Blue Corn Maiden and the Coming of Winter. American Indian lore.
Mabon, Alban Elfed, Autumn Equinox, Fall Festival, Harvest Home
Mabon: Extensive Bibliography, Links, Lore, Poems, Prayers, Preparations, Crafts, Rituals, Quotes
Mabon Harvest - Wicca (Google Links)
Mabon: Preparing for the Autumnal Equinox, Alban Elfed on September 21st
Mabon: The Eight Seasonal Religious Celebrations of NeoPagans
Samhain: Preparing for Samhain, Halloween, on October 31st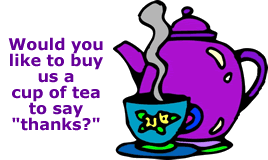 Months: Quotes, Poems, Links, Gardening Chores
Nature Spirits: Fairies, Elves, Alfs, Wights, Lars, Trolls, Dwarves, Sidhe
October: Poems, Quotes, Lore, Celbrations
One Old Druid's Final Journey - The Notebooks of the Librarian of Gushen Grove
Pathways in the Green Valley Blog. By Michael Garofalo.
Preparing for Samhain, Halloween on October 31st
Quotes for Gardeners. Over 3,800 quotes arranged by over 250 topics.
Red Bluff, California. Natural History Studies at our Home and Gardens
Sacred Circles: Bibliography, Links, Resources, Quotations, Notes, Construction
September Holidays and Celebrations Compiled by Sue LaBeau.
September Holidays, Observances, Facts
September: Quotes, Poems, Lore
Solar Calendar: Liturgy and Folklore (Rorian Tradition)
Summer - Quotes, Poems, Sayings and Quips for Gardeners
Summertime and Spiritual Practices
Taoist Health and Spiritual Practices
Trees: Quotations, Lore, Myths, Resources


September Weather Lore


Typical Weather for Our Area Normally, in September, we have daytime high temperatures of 91ºF (33C), nighttime low
temperatures of 60ºF (15C), and we get .6 inches of rain.
Our Path in the Valley Blog Follow the seasons in the Northern California garden of Karen and Mike with their notes,
links, resources, quotes, poems, and photos.

September Gardening Chores
Red Bluff, North Sacramento Valley, California, USDA Zone 9
Typical Weather for Our Area Normally, in September, we have daytime high temperatures of 91ºF (33C), nighttime low
temperatures of 60ºF (15C), and we get .6 inches of rain.
Red Bluff Gardening Notebooks of Karen and Mike Garofalo
Our Paths in the Valley Blog Follow the seasons in the Northern California garden of Karen and Mike with
their notes, links, resources, quotes, poems, and photos.
September Gardening Chores
Removing dead and non-productive vegetable crops.
Apply manure and compost to clay soils.
Planting crops for late autumn harvest: cabbages, peas, fennel,
cauliflower, lettuce, swiss chard, onions, leeks, Chinese peas, and endive.
Drying peppers and squash.
Start new strawberry beds.
Dig up and divide garlic, perennials, iris, daylilies, bulbs and onions.
Keep watering properly even as the weather begins to cool.
Clean up all dead fruit.
Fruit trees fed and sprayed with tonics.
Seed lawns with rye grass for winter color.
Remove any dead shrubs or trees.
Dig holes for planting trees and shrubs.
Purchase potted trees and shrubs for planting in autumn.
Continue to mulch trees and shrubs.
Raking fallen leaves and add to compost pile.
Purchase bulbs from nurseries.
Feed lawn with slow release fertilizer.
Remove spent blooms from roses.
Weed vegetables and shrubs, mow lawns.
Start to prepare sheds, tools, and equipment for Winter weather.
Repair roofs.


September Gardening Chores and Tips
Oregon State University September Tips
Earth Wise Creations September Tips - Zone 9
Seasonal Garden Chores - Links - About.Com Guide
Top Garden Projects for September in the Pacific Northwest by Ed Hume
52 Weeks in the California Garden by Richard Smaus
September Gardening Tips from Ortho
The Garden Helper Tips for September - Northern U.S.
Gardening Tips - September - New York Botanical Garden
Tips from the Master Gardeners of Santa Clara County, California
Tips Month by Month Gardening Chores List by Dale Reid (All Zones)
Farmer Fred's Monthly Gardening Chores for Central California
September Garden Chores - Links - Google
Return to the Top of this Webpage

Photographs in September
Karen and Mike Garofalo
Red Bluff, Rural Northern California
Red Bluff Home Gardens - Photo Comparison from 1998 - 2007
Our Paths in the Valley Blog Follow the seasons in the Northern California garden of Karen and Mike with their
notes, links, resources, quotes, poems, and photos.
All photographs taken by Karen Garofalo.

The Spirit of Gardening Website

Over 3,800 Quotations, Poems, Sayings, Quips, One-Liners, Clichés, Quotes, and Insights
Arranged by Over 250 Topics
Over 15 Megabytes of Text
Over 21 Million Webpages (excluding graphics) Served to Readers Around the World
From January 1, 1999 through March 1, 2011
This webpage has been online since June 1999
Compiled by Karen Garofalo and Mike Garofalo from Red Bluff, California
E-Mail
How can you help Karen and Mike improve and maintain this webpage?
Information for Advertisers and Affiliate Marketers
Last Updated: September 7, 2012
TAGS, Search Terms, Searching Keys and Leads

Spring, Summer, Summertime, April, May, June, July, August
September Quotes, September Quotations, Summer Quotes, Summer Quotations, Summertime Quotes, Summertime Quotations
September Poems, September Poetry, Summer Poems, Summer Poetry, Summertime Poems, Summertime Poetry
September Sonnets, Haiku, Renga, Couplets, Tercets, Quatrains, Verse
September Holidays:
September Summer Autumn Poems, Poetry, Sayings, Sonnets, Haiku, Couplets
September Summer Autumn Quips, Wisdom, Aphorisms, Cliches, Sayings
September Summer Autumn Collections, Facts, Stories, Collected Poems, Information
September Summer Autumn Bibliography, Readings, Recommend Reading, Literature
September Summer Autumn Poems for Children, Children's Poetry, Kids, Classroom
September Summer Autumn Fruit, Bees, Fragrances, Flowers, Harvest, Weeding, Watering
September Summer Autumn Hot, Heat, Warm, Dry, Warmth, Sunshine. Rain, Wind
September Summer Autumn Wild Fires, Dust, Dry Grass, Smog, Haze
September Summer Autumn Poems, Poetry, Sayings, Quips, Wisdom, Stories, Collections, Aphorisms
September Summer Autumn Lore, Myths, Legends, Folklore, Stories, Tall Tales
September Summer Autumn Celebrations, Holidays, Festivals, Rituals, Rites
September Summer Autumn Garden, Gardening, Landscape, Fields, Orchards, Farms
Quotations about the Months of the Year, Quotations for Calendars, Calendar Quotes
Green Way Blog, Green Way Weblog, Green Way Journal, Green Way Gardening Quotations

Months, Mois, Monate, Meses

Seasons, Saisons, Jahreszeiten, Estaciones

Quotes, Citations, Anführungsstriche, Cotizaciones

Year, Année, Jahr, Año

Winter, Hiver, Winter, Invierno

January, Janvier, Januar, Enero

February, Février, Februar, Febrero

March, Mars, März, Marcha

Spring, Ressort, Frühling, Resorte

Quotations, Citations, Preisangabe, Citas

April, Avril, April, Abril

May, Mai, Mai, Mayo

June, Juin, Juni, Junio

Poems, Poésies, Gedichte, Poemas

Summer, Été, Sommer, Verano

July, Juillet, Juli, Julio

August, Août, August, Agosto

September, Septembre, September, Septiembre

Poetry, Poésie, Poesie, Poesía

Autumn, Fall, Automne, Herbst, Otoño

October, Octobre, Oktober, Octubre

November, Novembre, November, Noviembre

December, Décembre, Dezember, Diciembre

Quotations, Citations, Preisangabe, Citas

Garden, Jardin, Garten, Jardín
Gardening, Jardinage, Im Garten arbeiten, El cultivar un huerto
Nature, Nature, Natur, Naturaleza

Quotes, Citations, Anführungsstriche, Cotizaciones
Quotations, Citations, Preisangabe, Citas
Poems, Poésies, Gedichte, Poemas
Poetry, Poésie, Poesie, Poesía
Sayings, Énonciations, Sayings, Refranes
Aphorisms, Aphorismes, Aphorismen, Aphorisms
Quips, Raille, Witzelt, Quips
Lore, Savoir, Überlieferung, Saber
Legends, Légendes, Legenden, Leyendas
Holidays, Vacances, Feiertage, Días de fiesta
Celebrations, Célébrations, Feiern, Celebraciones

Return to the Top of this Webpage