The Red Bluff Notebooks
Gardening, Natural History, Local Environment, Natural History, Travel
North Sacramento Valley, Red Bluff, California

The Notebooks of Karen and Mike Garofalo

Main Menu

Local Climate, Weather, Seasons, Weather Lore
Lists of Plants, Trees, and Shrubs in Our Gardens
Photographs of Our Home and Gardens 1998-2008
Lists of Birds, Insects, and Animals Living on Our Land
Resources, References, Nurseries, Reading, Directories for Red Bluff
Local Travel, Points of Interest, Geography
One Old Druid's Final Journey: Notebooks of the Librarian of Gushen Grove
Ripening Peaches: Taoist Studies and Practices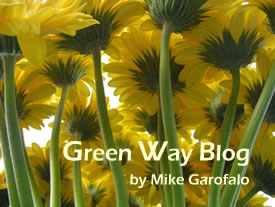 ---
---
The Spirit of Gardening Website

Over 3,800 Quotations, Poems, Sayings, Quips, One-Liners, Clichés, Quotes, and Insights
Arranged by Over 250 Topics
Over 15 Megabytes of Text
Over 21 Million Webpages (excluding graphics) Served to Readers Around the World
From January 1, 1999 through March 1, 2011
This webpage has been online since January 1999
Compiled by Karen Garofalo and Mike Garofalo from Red Bluff, California
E-Mail
How can you help Karen and Mike improve and maintain this webpage?
Information for Advertisers and Affiliate Marketers
Last Updated: March 5, 2011


By Karen and Mike Garofalo
Ways to Communicate with Karen and Mike
Red Bluff, California
First posted on the Internet in January, 2000.
Red Bluff, Tehama County, North Sacramento Valley, Northern California, U.S.A.
Cities and small towns in the area: Oroville, Paradise, Durham, Chico, Hamilton City,
Corning, Rancho Tehama, Los Molinos, Tehama, Proberta, Gerber, Manton, Cottonwood,
Anderson, Shasta Lake, Palo Cedro, Igo, Ono, Redding, Shasta, Colusa, Willows,
Fall River, Montgomery Creek, Alturas, McCloud, Dunsmuir, Yreka, Happy Camp,
Shingletown, Burney, Mt. Shasta City, Weaverville, Williams, Chester, Orland,
Susanville, Weed, Gridley, Marysville, Yuba City, NorCalifia, CA, California.