Summer

Quotations for Gardeners, Walkers, and Lovers of the Green Way
Poems, Folklore, Myths, Customs, Holidays, Traditions, Lore, Quotes, Sayings
Celebrations, Gardening Chores, Poetry, Quips, Links, Reading, Weather

Compiled by Karen and Mike Garofalo
Green Way Research, Red Bluff, California
Summer May June July August September Months
Walking Gardening Home Paths in the Valley Blog


July, August, September
Poetry, Quotations, Sayings, Facts, Wisdom, Quips, Aphorisms, Lore
"The serene philosophy of the pink rose is steadying. Its fragrant, delicate petals open fully and are ready
to fall, without regret or disillusion, after only a day in the sun. It is so every summer. One can almost
hear their pink, fragrant murmur as they settle down upon the grass: 'Summer, summer, it will always
be summer.'"

- Rachel Peden
"I walk without flinching through the burning cathedral of the summer. My bank of wild grass is majestic
and full of music. It is a fire that solitude presses against my lips."
- Violette Leduc, Mad in Pursuit
"If a June night could talk,
it would probably boast it invented romance."
- Bern Williams

"He stood beside a cottage lone
And listened to a lute,
One summer's eve, when the breeze was gone,
And the nightingale was mute."
- Thomas K. Hervey, 1799-1859, The Devil's Progress

"Ah, summer, what power you have to make us suffer and like it."
- Russel Baker

"Oh, the summer night
Has a smile of light
And she sits on a sapphire throne."
- Barry Cornwall

"While the earth remaineth, seedtime and harvest, and cold and heat,
and summer and winter, and day and night shall not cease."
- Genesis 8: 22

"The last of Summer is Delight --
Deterred by Retrospect.
'Tis Ecstasy's revealed Review --
Enchantment's Syndicate.

To meet it -- nameless as it is --
Without celestial Mail --
Audacious as without a Knock
To walk within the Veil."


- Emily Dickinson, The Last of Summer is Delight

"That beautiful season the Summer!
Filled was the air with a dreamy and magical light;
and the landscape
Lay as if new created in all the freshness of childhood."


- Henry Wadsworth Longfellow

"There is no season such delight can bring,
As summer, autumn, winter and the spring."


- William Browne, Variety, 1630

"A summer's sun is worth the having."


- French Proverb

"Dirty hands, iced tea, garden fragrances thick in the air and a blanket of color before me,
who could ask for more?"


- Bev Adams, Mountain Gardening

"No price is set on the lavish summer;
June may be had by the poorest comer."


- James Russell Lowell

"Press close, bare-bosomed Night! Press close, magnetic,
nourishing Night!
Night of south winds! Night of the large, few stars!
Still, nodding Night! Mad, naked, Summer Night!"


- Walt Whitman
"Summer afternoon - summer afternoon; to me those have always been the two most
beautiful words in the English language."

- Henry James

"What is one to say about June, the time of perfect young summer, the fulfillment of the promise
of the earlier months, and with as yet no sign to remind one that its fresh young beauty will ever fade."


- Gertrude Jekyll, On Gardening

"The summer night is like a perfection of thought."


- Wallace Stevens

"Rest is not idleness, and to lie sometimes on the grass on a summer day listening to the murmur
of water, or watching the clouds float across the sky, is hardly a waste of time."


- John Lubbock

Quotes for Gardeners: 3,500 Quotes Arranged by 140 Topics

"So fades a summer cloud away;
So sinks the gale when storms are o'er;
So gently shuts the eye of day;
So dies a wave along the shore."


- Mrs. Barbauld, 1743-1825, The Death of the Virtuous

"It amazes me that most people spend more time planning next summer's vacation than they
do planning the rest of their lives."


- Patricia Fripp

"Nothing is more memorable than a smell. One scent can be unexpected, momentary and fleeting,
yet conjure up a childhood summer beside a lake in the mountains..."


- Diane Ackerman

"Summer makes me drowsy,
Autumn makes me sing,
Winter's pretty lousy,
but I hate Spring."


- Dorothy Parker

"Summer makes a silence after spring."


- Vita Sackville-West

"hot August night;
scent of crushed lantana leaves
thickens the air"
- Trilby, Modesto, California

"Inebriate of Air - am I -
And Debauchee of Dew -
Reeling through endless summer days -
From inns of Molten Blue."


- Emily Dickinson, No. 214, St. 2, 1860

"There ought to be gardens for all months in the year,
in which, severally, things of beauty may be then in season."


-

Sir Francis Bacon

"Tis an old dial with many a stain;
In summer crowned with drifting orchard bloom,
Tricked in the autumn with the yellow rain,
And white in winter like a marble tomb.
And round about its gray, time-eaten brow
Lean letters speak - a worn and shattered row:
I am a Shade: A Shadowe too arte thou:
I marke the Time: saye, Gossip, dost thou soe?"
- Austin Dobson, The Sundial, 1900

"This was one of those perfect New England days in late summer where the spirit of autumn takes a
first stealing flight, like a spy, through the ripening country-side, and, with feigned sympathy for
those who droop with August heat, puts her cool cloak of bracing air about leaf and
flower and human shoulders."


- Sarah Orne Jewett, The Courting of Sister Wisby, 1887

"This grand show is eternal. It is always sunrise somewhere; the dew is never all dried at once; a
shower is forever falling; vapor is ever rising. Eternal sunrise, eternal sunset, eternal dawn and
glowing, on sea and continues and islands, each in its turn, as the round earth rolls."
- John Muir

"But thy eternal summer shall not fade
Nor lose possession of that fair thou owest;
Nor shall Death brag thou wander'st in his shade,
When in eternal lines to time thou growest:
So long as men can breathe or eyes can see,
So long lives this and this gives life to thee."


- William Shakespeare, Sonnet XVIII

"I know I am but summer to your heart, and not the full four seasons of the year."


- Edna St. Vincent Millay

"I have a total irreverence for anything connected with society except that which makes the roads safer,
the beer stronger, the food cheaper and the old men and old women warmer in the winter
and happier in the summer."


- Brendan Behan
"Clapping my hands
with the echoes the summer moon
begins to dawn."

- Basho

"January cold and desolate;
February dripping wet;
March wind ranges;
April changes;
Birds sing in tune
To flowers of May,
And sunny June
Brings longest day;
In scorched July
The storm-clouds fly,
Lightning-torn;
August bears corn,
September fruit;
In rough October
Earth must disrobe her;
Stars fall and shoot
In keen November;
And night is long
And cold is strong
In bleak December."


- Christina Giorgina Rossetti, The Months
"The smell of manure, of sun on foliage, of evaporating water, rose to my head; two steps farther,
and I could look down into the vegetable garden enclosed within its tall pale of reeds - rich chocolate
earth studded emerald green, frothed with the white of cauliflowers, jeweled with the purple globes
of eggplant and the scarlet wealth of tomatoes."
- Doris Lessing, The Habit of Loving
"Between the dusk of a summer night
And the dawn of a summer day,
We caught at a mood as it passed in flight,
And we bade it stoop and stay.
And what with the dawn of night began
With the dusk of day was done;
For that is the way of woman and man,
When a hazard has made them one.
Arc upon arc, from shade to shine,
The World went thundering free;
And what was his errand but hers and mine --
The lords of him, I and she?
O, it's die we must, but it's live we can,
And the marvel of earth and sun
Is all for the joy of woman and man
And the longing that makes them one."

- William Ernest Henley, Between the Dusk of a Summer Night

"The trees that have it in their pent-up buds
To darken nature and be summer woods."


- Robert Frost, Summer Woods

"Winter is cold-hearted,
Spring is yea and nay,
Autumn is a weather cock
Blown every way.
Summer days for me
When every leaf is one its tree."
- Christina Rosetti

"People don't notice whether it's winter or summer when they're happy."


- Anton Chekhov

"When on a summer's morn I wake,
And open my two eyes,
Out to the clear, born-singing rills
My bird-like spirit flies.

To hear the Blackbird, Cuckoo, Thrush,
Or any bird in song;
And common leaves that hum all day
Without a throat or tongue.

And when Time strikes the hour for sleep,
Back in my room alone,
My heart has many a sweet bird's song --
And one that's all my own."


- William Henry Davies, When on a Summer's Morn

"Fairest of the months! Ripe summer's queen
The hey-day of the year
With robes that gleam with sunny sheen
Sweet August doth appear."


- R. Combe Miller

"I question not if thrushes sing,
If roses load the air;
Beyond my heart I need not reach
When all is summer there."


- John Vance Cheney

"Love is to the heart what the summer is to the farmer's year.
It brings to harvest all the loveliest flowers of the soul."


- Billy Graham

"How can one help shivering with delight when one's hot fingers close around the stem of a live flower,
cool from the shade and stiff with newborn vigor!"


- Colette

"Who made the world?
Who made the swan, and the black bear?
Who made the grasshopper?
This grasshopper, I mean--
the one who has flung herself out of the grass,
the one who is eating sugar out of my hand,
who is moving her jaws back and forth instead of up and down--
who is gazing around with her enormous and complicated eyes.
Now she lifts her pale forearms and thoroughly washes her face.
Now she snaps her wings open, and floats away.
I don't know exactly what a prayer is.
I do know how to pay attention, how to fall down
into the grass, how to kneel in the grass,
how to be idle and blessed, how to stroll through the fields,
which is what I have been doing all day.
Tell me, what else should I have done?
Doesn't everything die at last, and too soon?
Tell me, what is it you plan to do
With your one wild and precious life?"


- Mary Oliver, The Summer Day

"A life without love is like a year without summer."


- Swedish Proverb

"T'is now the summer of your youth. Time has not cropt the roses from
your cheek, though sorrow long has washed them."


- Edward Moore. 1712-1757, The Gamester, Act 3

"It is the month of June,
The month of leaves and roses
When pleasant sights salute the eyes,
And pleasant scents the noses."


- N.P. Willis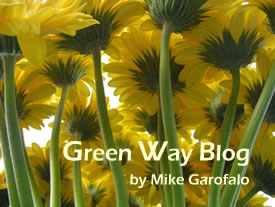 "A perfect summer day is when the sun is shining, the breeze is blowing, the birds are singing,
and the lawn mower is broken."


- James Dent

"The old, wooden shed
Stranded in a sea of wheat,
Waiting for harvest."


- Daniel Denault

"The crocuses and the larch turning green every year a week before the others and the pastures red with uneaten sheep's placentas and the long summer days and the newmown hay and the wood pigeon in the morning and the cuckoo in the afternoon and the corncrake in the evening and the wasps in the jam and the smell of grose and the look of the gorse and the apples falling and the children walking in the dead leaves and the larch turning brown a week before the others and the chestnuts falling and the howling winds and the sea breaking over the pier and the first fires and the hooves on the road and the consumptive postman whistling "The Roses are Blooming in Picardy" and the standard oil-lamp and of course the snow and to be sure the sleet and bless your heart the slush and every fourth year the February debacle and the endless April showers and the crocuses and then the whole bloody business starting all over again."
- Samuel Beckett, Watt

"Thirty days hath September,
April, June, and November,
February eight-and-twenty all alone,
And all the rest have thirty-one;
Unless that leap year doth combine,
And give to February twenty-nine."


- Richard Grafton

"Catch, then, oh catch the transient hour;
Improve each moment as it flies!
Life's a short summer, man a flower;
He dies - alas! how soon he dies!"


- Samuel Johnson. 1709-1784, Winter. An Ode

"Do what we can, summer will have its flies."


- Ralph Waldo Emerson

We know the past but cannot control it.
We control the future but cannot know it.
- Claude Shannon

"Now summer is in flower and natures hum
Is never silent round her sultry bloom
Insects as small as dust are never done
Wi' glittering dance and reeling in the sun
And green wood fly and blossom haunting bee
Are never weary of their melody
Round field hedge now flowers in full glory twine
Large bindweed bells wild hop and streakd woodbine
That lift athirst their slender throated flowers
Agape for dew falls and for honey showers
These round each bush in sweet disorder run
And spread their wild hues to the sultry sun."


- John Clare, June

"Summer set lip to earth's bosom bare,
And left the flushed print in a poppy there."


- Francis Thompson, 1859-1907

"Deep summer is when laziness finds respectability."


- Sam Keen

"Mosquito is out,
it's the end of the day;
she's humming and hunting
her evening away.
Who knows why such hunger
arrives on such wings
at sundown? I guess
it's the nature of things."


- N. M. Boedecker, Midsummer Night Itch

"All your renown is like the summer flower that blooms and dies; because the sunny glow which
brings it forth, soon slays with parching power."


- Dante Alighieri

"Last day of Spring,
ripe purple plums drop--
form is emptiness.

First day of Summer,
ditch completely dry--
emptiness is form."


- Mike Garofalo, Above the Fog

"We go in withering July
To ply the hard incessant hoe;
Panting beneath the brazen sky
We sweat and grumble, but we go."


- Ruth Pitter, 1897-1992, The Diehards, 1941
"There is an appointed time for everything.
And there is a time for every event under heaven -
A time to give birth, and a time to die;
A time to plant and a time to uproot what is planted."
- Ecclesiastes, 3:1-2
"To see the Summer Sky
Is Poetry, though never in a Book it lie -
True Poems flee"


- Emily Dickinson

"Blessed be the Lord for the beauty of summer and spring, for the air, the water, the verdure,
and the song of birds."


- Carl von Linnaeus

"Indian summer.
One swallow doesn't make a summer.
School's out for summer.
As hot as hell.
Shall I compare thee to a summer's day.
The English summer: three fine days and a thunderstorm.
The silly season."


- Cliches - Quotes for Gardeners

"This bed of herd's grass and wild oats was spread
Last year with nicer skill than monarchs use.
A clover tuft is pillow for my head,
And violets quite overtop my shoes.

And now the cordial clouds have shut all in,
And gently swells the wind to say all's well;
The scattered drops are falling fast and thin,
Some in the pool, some in the flower-bell.

I am well drenched upon my bed of oats;
But see that globe come rolling down its stem,
Now like a lonely planet there it floats,
And now it sinks into my garment's hem.

Drip drip the trees for all the country round,
And richness rare distills from every bough;
The wind alone it is makes every sound,
Shaking down crystals on the leaves below."


- Henry David Thoreau, The Summer Rain

"He was in love with life as an ant on a summer blade of grass."


- Ben Hecht

"Answer July—
Where is the Bee—
Where is the Blush—
Where is the Hay?

Ah, said July—
Where is the Seed—
Where is the Bud—
Where is the May—
Answer Thee—Me—"


- Emily Dickinson, Answer July

"T'is the last rose of summer,
Left blooming alone."


- Thomas Moore, 1779-1852, The Last Rose of Summer

"The linden, in the fervors of July,
Hums with a louder concert. When the wind
Sweeps the broad forest in its summer prime,
As when some master-hand exulting sweeps
The keys of some great organ, ye give forth
The music of the woodland depths, a hymn
Of gladness and of thanks."


- William Cullen Bryant, Among the Trees

"As Summer into Autumn slips
And yet we sooner say
"The Summer" than "the Autumn," lest
We turn the sun away,

And almost count it an Affront
The presence to concede
Of one however lovely, not
The one that we have loved --

So we evade the charge of Years
On one attempting shy
The Circumvention of the Shaft
Of Life's Declivity."


- Emily Dickinson, As Summer Into Autumn Slips

"Summer is a promissory note signed in June, its long days spent and gone before you know it, and
due to be repaid next January."


- Hal Borland

"Summer is the time when one sheds one's tensions with one's clothes, and the right kind of day is
jeweled balm for the battered spirit. A few of those days and you can become drunk with the belief
that all's right with the world."


- Ada Louise Huxtable

"You know, when you get your first asparagus, or your first acorn squash, or your first really good
tomato of the season, those are the moments that define the cook's year. I get more excited by
that than anything else."


- Mario Batali

"I sing of brooks, of blossoms, birds, and bowers
Of April, May, of June, and July-flowers.
I sing of maypoles, hock-carts, wassails, wakes,
Of bridegrooms, brides, and of their bridal cakes."


- Robert Herrick

"A something in a summer's Day
As slow her flambeaux burn away
Which solemnizes me.

A something in a summer's noon --
A depth -- an Azure -- a perfume --
Transcending ecstasy.

And still within a summer's night
A something so transporting bright
I clap my hands to see --

Then veil my too inspecting face
Lets such a subtle -- shimmering grace
Flutter too far for me --

The wizard fingers never rest --
The purple brook within the breast
Still chafes it narrow bed --

Still rears the East her amber Flag --
Guides still the sun along the Crag
His Caravan of Red --

So looking on -- the night -- the morn
Conclude the wonder gay --
And I meet, coming thro' the dews
Another summer's Day!"


- Emily Dickinson, A Something in a Summer's Day

"Good weather all the week, but come the weekend the weather stinks.
Springtime for birth, Summertime for growth; and all Seasons for dying.
Ripening grapes in the summer sun - reason enough to plod ahead.
Springtime flows in our veins.
Beauty is the Mistress, the gardener Her salve.
A soul is colored Spring green.
Complexity is closer to the truth.
When the Divine knocks, don't send a prophet to the door.
All metaphors aside - only living beings rise up in the Springtime; dead beings stay quite lie down dead.
Winter does not turn into Summer; ash does not turn into firewood - on the chopping block of time.
Fresh fruit from the tree - sweet summertime!
Gardens are demanding pets.
Shade was the first shelter.
One spring and one summer to know life's hope; one autumn and one winter to know life's fate.
Somehow, someway, everything gets eaten up, someday.
Relax and be still around the bees.
Paradise and shade are close relatives on a summer day.
Absolutes squirm beneath realities.
The spiders, grasshoppers, mantis, and moth larva are all back: the summer crowd has returned!
To garden is to open your heart to the sky.
Dirty fingernails and a calloused palm precede a Green Thumb."
- Michael P. Garofalo, Pulling Onions


"O Earth, that hast no voice, confide to me a voice!
O harvest of my lands! O boundless summer growths!
O lavish, brown, parturient earth! O infinite, teeming womb!
A verse to seek, to see, to narrate thee."


- Walt Whitman

"It was a splendid summer morning and it seemed as if nothing could go wrong."


- John Cheever

"golden barley grass
straw in the wind from summer's heat
dormant green unseen"


- Scott, Paso Robles, California

"July brings harsh drought
but the sun is ripe; heat as thick
as tomato skins."


- kite

"How sociable the garden was.
We ate and talked in given light.
The children put their toys to grass
All the warm wakeful August night."


- Thom Gunn, Last Days at Teddington

"Ripening grapes in the summer sun - reason enough to plod ahead.
Where are the fig blossoms? Exceptions to every rule.
Gardens are demanding pets.
Sunset!! The mosquitoes attack - we retreat.
Also true: A crape myrtle is a crape myrtle is a crape myrtle."


- Michael Garofalo, Pulling Onions

"Gardener's , like everyone else, live second by second and minute by minute. What we see at one
particular moment is then and there before us. But there is a second way of seeing. Seeing with the
eye of memory, not the eye of our anatomy, calls up days and seasons past and years gone by."
- Allen Lacy, The Gardener's Eye, 1992

"The hum of bees is the voice of the garden."


- Elizabeth Lawrence

"What a beautiful, sunny morning. It makes you happy to be alive, doesn't it? We can't let the sun
outshine us! We have to beam, too!"


- Takayuki Ikkaku

"Home grown tomatoes, home grown tomatoes
What would life be like without homegrown tomatoes
Only two things that money can't buy
That's true love and home grown tomatoes."
- John Denver, Home Grown Tomatoes

"Warm summer sun, shine kindly here;
Warm southern wind, blow softly here;
Green sod above, lie light, lie light;
Good night, dear heart, good night, good night."


- Mark Twain

"Well I'm a-gonna raise a fuss, I'm gonna raise a holler
About workin' all summer just to try an' earn a dollar
Everytime I call my baby, to try to get a date
My boss says, no dice, son, you gotta work late
Sometimes I wonder what I'm gonna do
'cause there ain't no cure for the summertime blues."


- Eddie Cochran, Summertime Blues

"'Tis moonlight, summer moonlight,
All soft and still and fair;
The solemn hour of midnight
Breathes sweet thoughts everywhere,

But most where trees are sending
Their breezy boughs on high,
Or stooping low are lending
A shelter from the sky.

And there in those wild bowers
A lovely form is laid;
Green grass and dew-steeped flowers
Wave gently round her head."


- Emily Bronte, Moonlight, Summer Moonlight

"Gardening imparts an organic perspective on the passage of time."


- William Cowper

"In summer, the song sings itself."


- William Carlos Williams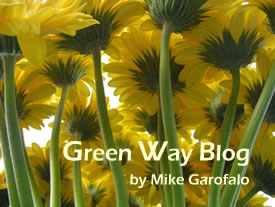 More Quotes for Gardeners

Spirituality and Concerns of the Soul

Simplicity and the Simple Life



Pulling Onions: Quips and Observations of a Gardener
By Michael P. Garofalo


Clichés for Gardeners and Farmers

From Ancient Times to the 20th Century

Short Poems by Michael P. Garofalo Seeing and Vision

Awards and Recognition for this Web Site

Willpower, Resolve, Determination: Quotes, Poems, Sayings

Quotes for Gardeners

Quotes, Sayings, Proverbs, Poetry, Maxims, Quips, Clichés, Adages, Wisdom
A Collection Growing to Over 3,500 Quotes, Arranged by 140 Topics
Many of the Documents Include Recommended Readings and Internet Links.
Over 6 MB of Text.
Compiled by Michael P. Garofalo

Return to the Top of this Webpage

---

---

Distributed on the Internet by Michael P. Garofalo


I Welcome Your Comments, Ideas, Contributions, and Suggestions
E-mail Mike Garofalo in Red Bluff, California

Who is Mike Garofalo?


Summertime - Quotes, Poems, Folklore, Customs, Garden Chores.
Last updated on June 1, 2008

This Summertime Quotations document was first published on the Internet WWW on January, 2000, at http://www.gardendigest.com/summer.htm.

On January 1, 2005, this Summertime Quotations document was moved and thereafter updated at http://www.egreenway.com/months/summer.htm.


The History of Gardening Timeline

Cloud Hands: Taijiquan and Qigong

TAGS, Search Terms

Spring, Summer, Summertime, April, May, June, July, August
June July August September Summer Holidays: 4th of July,
Summer Poems, Poetry, Sayings, Sonnets, Haiku, Couplets
Summer Quips, Wisdom, Aphorisms, Cliches, Sayings
Summer Collections, Facts, Stories, Collected Poems, Information
Summer Bibliography, Readings, Recommend Reading, Literature
Summer Poems for Children, Children's Poetry, Kids, Classroom
Summer Fruit, Bees, Fragrances, Flowers, Harvest, Weeding, Watering
Summer Hot, Heat, Warm, Dry, Warmth, Sunshine. Rain, Wind
Summer Poems, Poetry, Sayings, Quips, Wisdom, Stories, Collections, Aphorisms
Summer Lore, Myths, Legends, Folklore, Stories, Tall Tales
Summer Celebrations, Holidays, Festivals, Rituals, Rites
Summer Garden, Gardening, Landscape, Fields, Orchards, Farms
Quotations about the Months of the Year, Quotations for Calendars, Calendar Quotes
Green Way Blog, Green Way Weblog, Green Way Journal, Green Way Gardening Quotations

TAGS, Index Search Terms, Search Strings, TAG Cloud

Months, Mois, Monate, Meses
Seasons, Saisons, Jahreszeiten, Estaciones
Quotes, Citations, Anführungsstriche, Cotizaciones
Year, Année, Jahr, Año
Winter, Hiver, Winter, Invierno
January, Janvier, Januar, Enero
February, Février, Februar, Febrero
March, Mars, März, Marcha
Spring, Ressort, Frühling, Resorte
Quotations, Citations, Preisangabe, Citas
April, Avril, April, Abril
May, Mai, Mai, Mayo
June, Juin, Juni, Junio
Poems, Poésies, Gedichte, Poemas
Summer, Été, Sommer, Verano
July, Juillet, Juli, Julio
August, Août, August, Agosto
September, Septembre, September, Septiembre
Poetry, Poésie, Poesie, Poesía
Autumn, Fall, Automne, Herbst, Otoño
October, Octobre, Oktober, Octubre
November, Novembre, November, Noviembre
December, Décembre, Dezember, Diciembre
Quotations, Citations, Preisangabe, Citas

Garden, Jardin, Garten, Jardín
Gardening, Jardinage, Im Garten arbeiten, El cultivar un huerto
Nature, Nature, Natur, Naturaleza

Quotes, Citations, Anführungsstriche, Cotizaciones
Quotations, Citations, Preisangabe, Citas
Poems, Poésies, Gedichte, Poemas
Poetry, Poésie, Poesie, Poesía
Sayings, Énonciations, Sayings, Refranes
Aphorisms, Aphorismes, Aphorismen, Aphorisms
Quips, Raille, Witzelt, Quips
Lore, Savoir, Überlieferung, Saber
Legends, Légendes, Legenden, Leyendas
Holidays, Vacances, Feiertage, Días de fiesta
Celebrations, Célébrations, Feiern, Celebraciones


Dansk (Danish)
n. - sommertid, sommersæson

Nederlands (Dutch)
zomer, zomertijd

Français (French)
n. - heure d'été

Deutsch (German)
n. - Sommerzeit, Sommer

Ελληνική (Greek)
n. - θέρος, καλοκαίρι

Italiano (Italian)
estate

Português (Portuguese)
n. - verão (m)

Русский (Russian)
летнее время, лето, летний сезон, стандартное летнее время

Español (Spanish)
n. - verano, estío

Svenska (Swedish)
n. - sommartid


中文(简体) (Chinese (Simplified))
夏, 夏季

中文(繁體) (Chinese (Traditional))
n. - 夏, 夏季

한국어 (Korean)
n. - 여름철, 하절

日本語 (Japanese)
n. - 夏期

العربيه (Arabic)
‏(الاسم) الصيف , التوقيت الصيفي‏

עברית (Hebrew)
n. - ‮עונת הקיץ‬