Cuttings - Winter
Haiku, Concrete and Short Poems
By Mike Garofalo
Red Bluff, Tehama County, Northern California

Pointing at the moon,
making a point–
her lovely fingers.
Shadowless dusk
growing colder–
squealing teakettle.
Only the idea of self remains
Floating on a sea of cells;
Only heartbeats short of eternity
In breath after breath we dwell.
A dog barks at nothing,
a thousand ducks twitch–
winds of winter.
Fruitless
lawn tree–
full of flowers.
Daily rain–
from the deep well
this glass of water.
The leafless poplars sway,
a warm and windy Winter's day–
grackles chattering.
She walks by
followed by my eyes–
desires linger.
sipping steaming coffee,
their eyes playing
possibilities
Brushing my dog–
the cow licks
her calf's eye.
Leaning over
stirring soup–
hot and sour smells.
dark barn -
a ray of light
from roof to floor
The raspy-voiced crow
perched on a pine pole
preached the Winged Dharma;
wayward birds trembled, fearing
rebirth as human beings.
frozen puddles–
the crack of axes
from four directions
Biting off
more than I can chew–
a broken wisdom tooth.
A frog floats
belly up–
dead silence.
Last day of Winter,
leafless walnut trees–
form is emptiness.
First day of Spring,
clear sky to Mt. Shasta–
emptiness is form.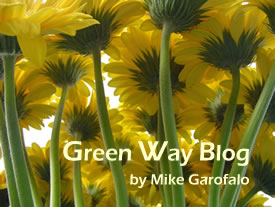 Ripping out
a walnut orchard–
diesel smoke.
back gate open
dogs gone–
foggy dawn
Surrounded by raindops–
walkers
at daybreak.
Shadowless dusk
growing colder–
squealing teakettle.
The moon's low, a crow caws,
The landscape's laced with frost.
Under the riverside maples,
Lit by fishing lamps,
My sadness keeps me from sleep.
Beyond old Suzhou town,
Down to the traveler's boats,
Han Shan's Temple bell
Rings clear -
Right at midnight.
Oranges sway
in the cool breeze–
sunlight on a pitchfork.
I turn and stare into the foggy mist;
Wondering, wondering, about what I missed.
Flocks of white
geese in the light gray fog–
this way and that way.
Murmuring rooftop
gurgling gutter lines–
stalled winter storm.
my boys,
bright eyed–
a tray of cookies
My poems: often, barely;
when good,
rarely.
warm valley–
countless geese
seeking refuge
Loosing ground from unconscious rounds
Of the "This is Not It" mantra sounds;
Burning holes in my soul
Over and over, no loophole
For escape. None! Replay Mind - Spellbound.
bone dry
dog turds
laced with frost
This cabbage, these carrots,
these potatoes, these onions
will all soon become me.
Such a tasty fact.
Bless the farm!
Bless the market!
Bless the kitchen!
Alive with bees ...
radiant pink
peach blossoms.
Between the Sun
and the nearest Black Hole,
my home.
hundreds of bees
humming–
cypresses in bloom
walking past
my old dog's grave
not a trace
Daily rain–
from the deep well
this glass of water.
Redding at sunset:
mauve rain clouds
mountains of shadows.
daylight and darkness
Spring
balanced
A poet of yore
whispers to us–
gently turning pages.
brilliant yellow
border of daffodils
behind barbed wire
moving conversations
down gravel roadways ...
crisscrossing ideas
Setting potted figs
along the warm southern wall–
a goose flaps by.
Good weather all the week, but come the weekend the weather stinks.
Springtime for birth, Summertime for growth; and all Seasons for dying.
Ripening grapes in the summer sun - reason enough to plod ahead.
Gardeners focus on tasks, not on themselves.
Springtime flows in our veins.
Beauty is the Mistress, the gardener Her salve.
A soul is colored Spring green.
Complexity is closer to the truth.
All metaphors aside - only living beings rise up in the Springtime; dead beings stay quite lie down dead.
Winter does not turn into Summer; ash does not turn into firewood - on the chopping block of time.
Fresh fruit from the tree - sweet summertime!
Gardens are demanding pets.
Shade was the first shelter.
When the Divine knocks, don't send a prophet to the door.
One spring and one summer to know life's hope; one autumn and one winter to know life's fate.
Somehow, someway, everything gets eaten up, someday.
Relax and be still around the bees.
Paradise and shade are close relatives on a summer day.
Absolutes squirm beneath realities.
The spiders, grasshoppers, mantis, and moth larva are all back: the summer crowd has returned!
To garden is to open your heart to the sky.
Dirty fingernails and a calloused palm precede a Green Thumb.
Time will tell, but we often fail to listen.
Seeing with one eye and feeling with the other does help bring things into focus.
Round things are very nice - fruit, women, the earth.
Gardening is a passion to continue, despite failure and uncertainty.
The empty garden is already full.
Gardeners learn to live in worm time, bee time, and seed time.
- Pulling Onions, by Michael P. Garofalo
Weeding my fiction books;
into the giveaway box
two old Bibles tossed.

Cuttings: November December January February March
Months and Seasons
Quotes, Poems, Saying, Lore, Myths, Celebrations
Holidays, Gardening Chores


---
---
Copyrighted © 2008 by Michael P. Garofalo.
Green Way Research, Red Bluff, California.
All rights reserved.
I Welcome Your Comments, Ideas, Contributions, and Suggestions
E-mail Mike Garofalo in Red Bluff, California

Cuttings: Winter: December, January, February, March
Haiku, Concrete and Short Poems by Michael P. Garofalo
First Distributed on the Internet WWW in September 1999.
Months, Seasons: Poems, Quotes, Sayings, Lore, Celebrations, Myths, Gardening Chores
Cuttings - Haiku, Concrete, and Short Poems by Mike Garofalo