Cuttings - August
Haiku, Concrete and Short Poems
By Mike Garofalo
Red Bluff, Tehama County, Northern California

Buzzards circling
higher and higher–
bright sky.
Duck feathers
drifting on the pond–
dappled dusk sky.
Numb feet
despite the August heat;
a diabetic's lament.
High beams
brighten the lane–
low yellow moon.
I sit, still.
The canyon river chants,
moving mountains.
Sunset!
Mosquitoes attack,
we retreat.
Lightening
and lightening bugs–
beyond words.
tiny fly
alone on a leaf;
motionless
Getting older–
my grandfather's or my
face in the mirror?
Swaying cottonwood trees
hiding the moon–
daybreak.
Crape myrtle, brilliant red, bursting forth;
Hiding the garden.
Some days, only the Garden, entire, serene;
Yet, hiding from sight, shy, single plants.
Seeing Both, seldom, but as One:
Sweat poured from my startled brow,
Dripping on the dry earth,
And all became Sunshine
And shadows of surprise unraveling.
dark green
bean field -
blazing sun
Working in the new garden–
a big ol' toad
halved by the hoe.
Black figs fattening
in the bright sun–
birdless skies.
Dusk, finally,
heat drops away,
fading summer day.
Limp hummingbird
held in my hand;
one wing broken.
Darting at full-speed
to tag the tree--
"ollee-ollee-in-free."
A field of star thistles–
full of sound
at twilight.
Beyond barbed wire
Beyond, beyond, far beyond–
Cows marching Over.
Freely
jumping over our childish
limitations.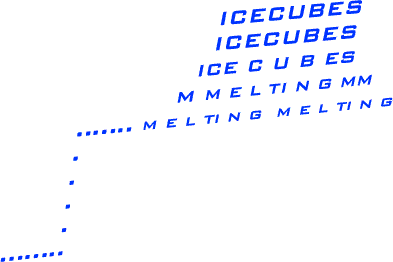 Shriveled gourd
all wrinkled and brown–
Halloween mummy.
The willow's shade -
ducks and I
mutter about the heat.
Fence line Capped in Red Bottlebrush Blossoms ...
"Dirty old man"
says she, with a wry frown;
slipping her panties down.
"Put some sugar in my bowl,
Put a hot dog in my roll;"
Bessie Smith would sing those sexy Blues,
Long ago with Chatanooga Soul.
Exuberant young dog:
wants in, wants out,
wants everything.
At the "water" pump
Helen Keller's first word--
her soul's birthday.
Crunching
spoonfuls of Grape Nuts–
day breaks.
Their last walks taken -
skunks, dogs, opossums, cats:
flat on hot asphalt.
Snapping
long green beans–
sitting at the red table.
The fly ball
falls over the fence–
silent fans.
Rattlesnakes scared
the ghosts away–
Igo graveyard.
Plenty of e-mail, but
none from her–
virtually snubbed.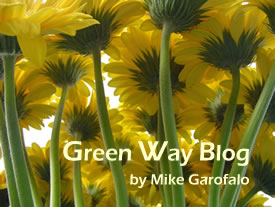 "Turn off the porch light!"
she calls from the bedroom–
two dogs curl up.
Fountain's spray
splattering over the pond–
breezy morning.
all heads bowed
all eyes closed
all ears ...
prayers for the sick
Going to and fro,
footprints on the gravel path
silently pacing.
Tall white fountain in the garden's shade,
Or cold white mountain beyond the glade,
Or brighter lights at the tunnel's end?
Stunned, but undead, awakened to begin
Again - Second Chances; seven lives left.
Tricked the Reaper, death stolen; a celebrated theft.
With a nod to Vladimir Nabokov's Pale Fire, # 750-815.
Over-flowing ditch,
breezes make the cottonwoods hum;
strangely, birds are quiet.
Something strange hides in this day:
what will it be, what will it say?
Distraught woman
on the rooftop:
Jumps
!!
!!
!!
!!
Wasps in a frenzy
looking for their missing nest–
I'm the home wrecker.
Jackrabbits munching in the garden,
shotgun in my hand–
yes or no?
All the cottonwoods
swaying in time,
midnight breezes.
Flies flutterbizzling
circling, stinging, stickerring ...
Slap, Whack, Swatttttthethings!!
My tired steps are slow
dead grass crackles underfoot–
this dry land we know.
rice, beans, tortillas
corn, squash, salsa, cervezas–
worth the heartburn
quitting time -
the hiss
of bleeding air tanks
Sputtering candles–
grandpa coughs, coughs blood,
then dies before dawn.
The deep shade is hot
over one hundred degrees.
I'm tired of summer.
My big hairy legs, white as new roots,
pulled from my pants - she teases and hoots.
A full beard hides the scars and the flaws;
too bad big bellies have no camouflage.
Trinity Canyon
Shivering rafters
pull to shore–
the river moves on.
One by one
jumping into the deep pool–
a swinging rope.
Honking horns
echo down the canyon walls–
falling rain.
zig-zag walk
along the rocky riverside–
falling pine needle
I'm sitting, still.
The chanting canyon stream
is moving mountains.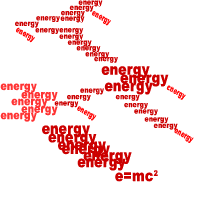 On August 22, 1999, a violent dry lightening storm set scores of fires in Tehama, Trinity, Plumas, Butte, and Shasta Counties. Over 35,000 acres were burnt in Tehama County, over 58,000 acres in Trinity County, and more in the other counties. Over 15,000 firefighters struggled for six weeks afterwards to bring all the blazes under control.
Fires rage in the hills,
stinking gray smoke crawls downward–
I sit and sniff death.
My neighbors to the southeast are C.B. and Gertie. They are retired, and always busy working around their house, gardens and property. C.B. and I chat often, share vegetables and ideas.

C. B. hoeing corn -
Metal valves in his warm heart
Puttering along just fine
The Fremont poplar sports
a few yellow leaves–
a hint of autumn.
Good weather all the week, but come the weekend the weather stinks.
Springtime for birth, Summertime for growth; and all Seasons for dying.
Ripening grapes in the summer sun - reason enough to plod ahead.
Springtime flows in our veins.
Beauty is the Mistress, the gardener Her salve.
A soul is colored Spring green.
Complexity is closer to the truth.
All metaphors aside - only living beings rise up in the Springtime; dead beings stay quite lie down dead.
Winter does not turn into Summer; ash does not turn into firewood - on the chopping block of time.
Fresh fruit from the tree - sweet summertime!
Gardens are demanding pets.
Shade was the first shelter.
When the Divine knocks, don't send a prophet to the door.
One spring and one summer to know life's hope; one autumn and one winter to know life's fate.
Somehow, someway, everything gets eaten up, someday.
Relax and be still around the bees.
Paradise and shade are close relatives on a summer day.
Absolutes squirm beneath realities.
The spiders, grasshoppers, mantis, and moth larva are all back: the summer crowd has returned!
To garden is to open your heart to the sky.
Dirty fingernails and a calloused palm precede a Green Thumb.
Time will tell, but we often fail to listen.
Seeing with one eye and feeling with the other does help bring things into focus.
Round things are very nice - fruit, women, the earth.
Gardening is a passion to continue, despite failure and uncertainty.
The empty garden is already full.
Gardeners learn to live in worm time, bee time, and seed time.
- Pulling Onions, by Michael P. Garofalo
I first met Chang San-Feng above the forest,
near the clear spring,
when gathering clouds darkened the day,
and Mt. Shasta was silent.
His long beard was black as emptiness,
ear lobes to his shoulders,
holding obsidian in his hand,
pointing to the sun,
eyes staring into infinity,
his long body clothed in silence.
We exchanged "hellos"
smiled and bowed,
a barbarian and an Immortal,
both panting from the climb,
laughing,
ten-thousand echoes
between our rocky minds.
After billions upon billions of heartbeats past
(for he must have been 888 years old),
I was so bold
as to ask the ancient one
for the sacred mantra of yore.
He lifted his whisk,
and brushed my face,
I could not speak,
my lips were stone,
ideas stopped -
I was alone.

Cuttings: May June July August September
Months and Seasons
Quotes, Poems, Saying, Lore, Myths, Celebrations
Holidays, Gardening Chores


---
---
Copyrighted © 2008 by Michael P. Garofalo.
Green Way Research, Red Bluff, California.
All rights reserved.
I Welcome Your Comments, Ideas, Contributions, and Suggestions
E-mail Mike Garofalo in Red Bluff, California

Cuttings: August - Hot Dry Summer Days
Haiku, Concrete and Short Poems by Michael P. Garofalo
First Distributed on the Internet WWW in September 1999.
Months, Seasons: Poems, Quotes, Sayings, Lore, Celebrations, Myths, Gardening Chores
Cuttings - Haiku, Concrete, and Short Poems by Mike Garofalo